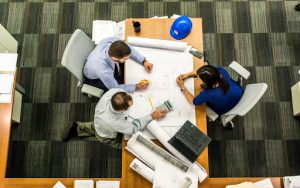 While the business world is full of competition, in general, it's definitely filled to the brim in the world of construction. You have equipment to look after too, employees to train, and a business to grow – and it doesn't become any easier when you're going through a slower period in terms of sales.
Luckily, there are a few tried-and-tested ways to make this whole business management process a bit easier on you. Here is a handful of tips to grow your construction business and put those competitors a bit further behind.
Quality control your equipment
The equipment is what keeps your business afloat – in addition to your superb management and handyman skills, of course. Not only do you need to make sure you have everything you need for the kind of tasks you're willing to take on, but everything will also need to be in an exceptional condition, from the beginning.
This is to reduce the risk of any parts breaking as soon as you're open for business and to ensure that you're starting off on the right foot.
Repair parts that are worn, replace those that have the potential for failing after a couple of tough jobs and keep track of the condition of your equipment in general. It's a good idea to keep a good relationship with your local service station, so have a look at these custom metal buildings while you're at it.
Remember that people are a valuable asset to your business as well, and the more skilled individuals you have on your time, the more work you're able to get done. Whether these are hired permanently or as contractors are up to you – you're the boss, after all.
Keep on top of your inventory, too, as unreplaced damaged parts or materials and tools can affect your productivity and put you behind schedule. From having enough construction shrink wrap to surplus tools in case of damages and backup generators in the event of power cuts, it all helps you stay on track and reduce overheads and spiraling costs that can affect your bottom line.
Outsource your projects when necessary
While you may make more money doing everything yourself, it can be a good idea to reduce your workload by outsourcing some of your projects to other firms, construction or otherwise. The fact is that in mid-size construction companies, you won't always have all the experts you need to finish up projects in time and meet deadlines. But when you collaborate with third-party firms, you can fill the loopholes in your workforce and improve your overall efficiency simultaneously. For instance, if you discover that your construction business lacks the right equipment to handle complex roofing projects, partner with commercial roofing contractors to overcome your shortfalls.
Rely on word of mouth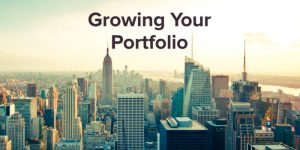 The number one way of putting your business in the spotlight is still word of mouth, people. Technology may grow, but biology stays the same; no matter how many marketing snippets you create, we'll still trust our neighbors more than them.
If the quality of your work is going downhill, people will absolutely talk about it. A poorly executed construction job is not only less appealing to look at – it will also last half the time than it was supposed to, in addition to being potentially dangerous.
Although the hairdresser down the street depends on good word of mouth as much as any, a construction manager is in even more need. We might take the chance and risk getting another lousy haircut, but you won't see people return to your construction business if they say you're no good.
Be the best and make sure you're seen; it's the only way to keep growing. Over time, you might have been able to grow the kind of business that the people in your area both know and trust – and it makes it a lot easier to expand beyond your current area as well.