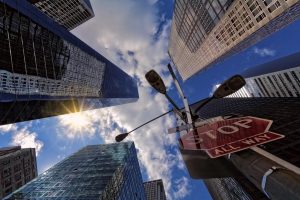 If you want to keep hold of good staff for longer, then taking care to acknowledge and address their needs is essential. We're not just talking about giving them room to breathe and natural light, either. Here, we're going to look at major renovations and additions to the workplace that can make a real difference to workplace culture, how your team feels about their job, and how willing they are to fight for it.
Safety features
It might sound obvious that your employees want to feel safe and secure in the workplace, as well as when they're leaving and entering the workplace. However, depending on the location and the schedule, they might feel a little more vulnerable than you realize. To that end, implementing security technologies such as CCTV and outdoor lights that can act as a deterrent can make them feel a little safer about the place they work, which might make them less uneasy about going to the office.
A place to take breaks
If your employees are taking breaks at their desks, they are statistically much more likely to be experiencing stress in the workplace. Not only can this learn to an increase in employee churn, but it can even make them more likely to suffer from musculoskeletal injuries at some point on the job. A break room can make a big difference in how employees feel about their workplace, and it can increase morale and cohesion as well. A shared space for employees to not be overly concerned about work will make them more productive in the later stage of the day, when most people tend to be lower energy, as well.
Parking space
A place to relax and take a break from work is a very real need for your team, but a lot more of them might be concerned about practical considerations such as how they get to work. If your team is forced to find their own parking or to park far away from the office, it can make the commute all the more demanding on them. Working with a steel fabrication team, you can design and construct a carport or garage that's protected and exclusive to your team. They'll find it much easier to make the trip into work then.
Flexible spaces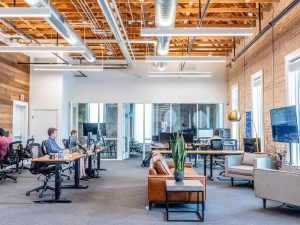 When it comes to trends in office design, it's always wise to be wary. First, we had the cubicle crush, thought to maximize productivity within a limited space, but ended up being truly awful for employee morale. Open-plan spaces came next to address that but made it hard to concentrate due to how easy it was to be distracted. However, nowadays, modular design, making use of diverse spaces in the office, has been becoming more popular. Having different spaces that can be adjusted to different needs means that privacy, openness, and communicability is all achievable, allowing people to work as they need to.
If you want to make a big difference in how your employees feel about their job, then you have to be willing to make big changes, as well. The above tips can help you do just that.