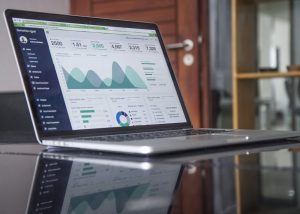 Many business owners will worry about their finances, especially during uncertain times. However, it is not only pandemics or recessions that can leave your company struggling to maintain success and ensure growth. Even in prosperous times, there's a chance that your business could fall foul to issues that affect your finances, so it's worth making sure you follow all the necessary measures to guarantee protection. 
Insurance
Business insurance is always something you should research and consider before launching your company. If you don't already have a form of this protection, including Business Interruption Insurance, you should arrange it immediately. 
This insurance will protect you from a wide range of potential issues that your business could, and likely will, encounter throughout its lifespan. Aside from losing customers because of pandemics, which cause interruptions, you can also feel confident about being able to afford repairs following property damage and lawsuits. 
The policies will vary depending on the type of company you run. However, it is still an essential aspect that will prevent unfortunate and unforeseen costs, keeping your finances in excellent shape. 
Background Checks
Background checks are a crucial part of bringing in the right people to help your business grow. You may not be hiring anybody right now, but that doesn't mean you can't still consider the measures you will take once the economy starts up again. 
Background checks will provide peace of mind to you, your investors, your customers, and employees. It will ensure that you hire people who are dedicated to helping your business grow, rather than take advantage of you. 
While it's unlikely that you will hire someone who is planning to siphon funds from the company, it still happens. Even though you want to trust everybody that applies to your business, a background check will put you in a more confident position when it comes to deciding which applicant is the right fit for your company.
Cybersecurity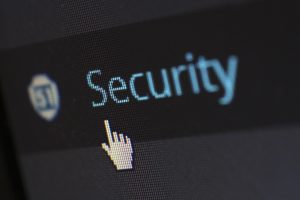 While on-site theft is still something that occurs regularly for businesses worldwide, cyber threats and cyber theft are other issues that you must look out for. 
Hackers and malicious third parties are becoming more sophisticated, so investing in cybersecurity that is regularly updated will ensure the protection you need. This will keep your data safe while also providing peace of mind to your customers. 
Even if the hackers do not target your finances, the financial ramifications of a cyber attack could cause massive issues for your business. In previous instances, 65% of consumers admitted that they lost faith in companies following a breach. This could seriously affect your profits and growth. To ensure that you don't lose customers and keep your finances secure, robust cybersecurity is a must. 
Protect and Ensure Growth
Whether your business is a huge nationwide enterprise or one that operates out of your spare room, it's crucial to follow the correct measures to ensure your finances are protected. No business is too large nor too small to encounter problems, and if you want to ensure confidence in your finances, you must make arrangements to keep your business safe and secure.