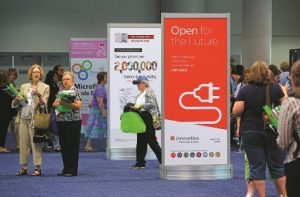 No matter whether you run a small café or you sell financial services, the importance of standing out from the crowd with impactful advertising cannot be ignored. But this is a lot easier said than done, especially when you have a limited advertising budget.
Luckily, there is a solution that caters to all advertising limitations – from monetary restrictions to a lack of space for large banners and signs – and this is portable custom advertising flags. They provide a great way of boosting awareness and increasing your bottom line. Here are six reasons why you should use portable outdoor flags to market your business:
Great value for money
One of the main reasons to consider outdoor portable flags is because they offer exceptional value for money. Firstly, they are much more affordable than other forms of advertising, whether it's billboards or internet advertisements. Nevertheless, despite this cost-efficiency, they enable you to do much more than other forms of advertising too. With a newspaper advert, your audience is limited to the people that read said paper. However, with a portable outdoor flag, you can take your marketing material with you, from your venue to trade shows. This ensures you get exceptional value for money.
Stand out from the crowd
The key to truly successful advertising is doing something that not a lot of other businesses are doing. This is going to be the case when you advertise with portable flags. When people pass by a standard advert, such as a poster, they may not take notice. After all, they probably walk past 10 or more on every street corner. Flags, however, are rarer and will instinctively make people turn their heads, so you can have a bigger impact.
Make the most of the space available to you
One issue that a lot of companies face is that they do not have enough horizontal space to use outdoor advertising efficiently. Luckily, outdoor flags provide the perfect solution to this. You can make a big impact yet you are only going to require a few feet of space. This is especially beneficial for businesses located in busy and cramped areas, such as shopping centers.
Plenty of customization options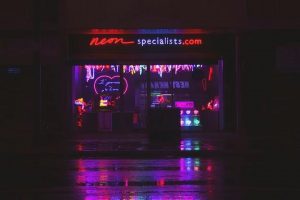 If you are to advertise your business effectively, you need to create something that stands out and embodies your brand. You need something that gives you the printing and customization options to achieve this. This is exactly what you will get with advertising flags. From feather flags to teardrop flags, you can choose from a huge variety of styles, shapes, colors, and sizes. You can include your corporate logo and name, or anything else that you deem important. This makes branding a breeze.
Designed for outdoor use
Outdoor portable flags, such as those available from King of Flags, are designed to withstand the weather. Come rain or shine, you can be sure that your customized flag will advertise your business effectively. The same cannot be said for posters and leaflets that are handed out. As soon as the weather turns south, you will need to get more posters printed, but this isn't the case with your outdoor advertising flag. They are also suitable for outdoor events. If you take a look at beverage industry statistics, you will see mobile beverages at events are becoming more and more popular, and you can team these with outdoor marketing like this for a winning strategy.
Easy assembly
Not only are these flags portable and cost-efficient, but they are also easy to assemble too. Unlike banners and large signs, which require tools like hammers and nails, these flags come with the telescoping poles that are needed, and you won't require any other tools to assemble your advertising medium. This means you can get up and running with your new advertising platform as soon as it arrives.