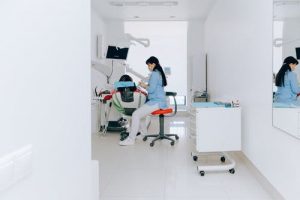 Striking the balance between empowering patients and protecting their privacy is a very difficult one to navigate. On one hand your patients want full access to their medical records, but many facilities don't feel comfortable with such an overt system. Maintaining patient confidentiality is a widely debated topic that isn't going anywhere soon. This is why it's important to address some of the best ways to provide your patients with more privacy. Whether you're training your employees with a new method or looking into the IT systems you currently use, there are so many ways to enhance confidentiality right now. 
Make Sure Your Ward is Well Equipped
When you think about patient privacy your mind immediately assumes this is referring to data. In reality, it is important to consider the physical privacy of your patients too. This could mean answering phone calls in a discreet place or installing a privacy screen in your practice. Make sure that your patients always feel completely comfortable in the environment they are in. By putting these plans in place now, your ward will always be well equipped.
Train Your Employees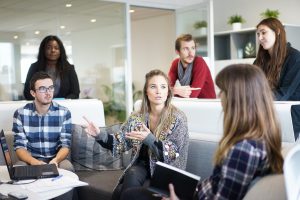 Teaching your employees to be discreet when it comes to dealing with certain types of patients is difficult, however it is so important to carry out. When your employees start working in the medical industry they will be made aware of the legal guidelines when it comes to privacy; you should never assume that they know this. Coach them and work with them to make sure they always know how to handle each case. 
Make Their Needs a Priority Over Data
Although numbers and data is a huge part of the medical industry, you need to learn to ignore this sometimes. Put your patients before data, as this will mean they are always getting the highest quality care, rather than trying to fit them into a box so you can check it off your list.
Consider Your Systems
Only go with trusted IT suppliers who know the best practices for the medical industry. You need to make sure that all patient files are secure and there is adequate backup and protection in case of an emergency.
Give Them Easy Access to Their Own Records
Although patient privacy is extremely important, you also need to respect that patients want access to their own records. You can make this process as secure as possible using passcodes and other methods of identification. Protecting your patients' privacy is important, but you can't withhold their private data from them.
All in all, your number one priority should always be your patients; if their private information is shared unnecessarily, they will be fully within their rights to take legal action. It is so important to abide by the rules of your local health organization. If you are uncertain about a particular situation or you're worried that one of your patients has had their privacy breached, then you need to report this immediately. Hopefully the ideas mentioned above will give you the confidence to provide your patients with high quality care and careful privacy too.