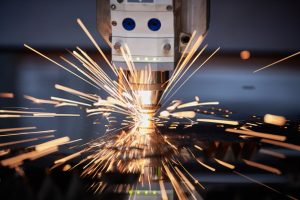 The manufacturing industry can be very competitive as numerous businesses try to tap into one market by offering similar products. It can spell fear in you when you want to start your own business since you do not know what can happen in the market.
So, how do you stand out and lead the manufacturing race?
Numerous factors can determine whether your business will succeed or fail. You should, therefore, pay close attention to them before you decide to set up your business. Some of these factors include:
Demand For Your Products
An excellent example to consider is starting a business to manufacture carbon fiber tube connectors. Is there any demand for your products? Before you can decide to start your business, you need to ascertain that there is a need for your products in the market. To do this, you need to conduct extensive market research to identify how customers react to your products and if it helps fulfill their needs. It would help if you also found out how your customers respond to similar products by your competitors.
Setup Costs
Unlike many other businesses, the cost of setting up a manufacturing business can be very steep. You need to find a suitable location where you can set up the factory, purchase the right machinery, and employ specialized workers.
You also have to consider your marketing costs, and daily operations cost until you can start to earn a profit, which may take some time. Before you start your business, always ensure that you have a sound funding base that can support you well.
You can consider finding investors or sponsors who will aid you financially. Try as much as possible to avoid starting a business from debt as you may end up in financial trouble in the future.
Location of Your Business
How far is your business from the source of the raw materials and the market? Companies spend a lot of money transporting raw materials from the source to the industry. Likewise, they spend a lot moving the products to the market.
Such are problems that you will have to face if the location of your business is not near the source and market. It would be best if you found ways you can cut down the distance and reduce the transportation expense. One reasonable effort is trying to ease the mobility of good by ensuring there is good infrastructure.
Experience and Qualifications
Your workforce has a significant role in determining if you can dominate your competitors in the market. It would be best if you created a team consisting of highly experienced professionals as you start your business. The direction your business takes will be dependent on these professionals.
Local Rules and Regulations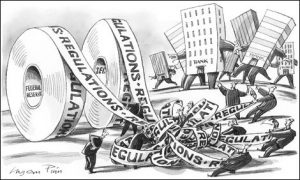 Before you start your business, you need to be well conversant with the local laws that relate to your business. You need to follow the different rules that determine how you treat your employees, what you require before you can operate your business, and the various environmental protection laws.
A good idea you can implement is hiring a local consultant to help you identify all the laws that affect your business and ensure that you are never on the wrong side.
When you set up a business, numerous factors can lead to your success or failure. Still, there are plenty of opportunities for you to create a successful business that dominates the market. But what do you have to do differently to stay at the forefront of your customer's decision making?
You need to sharpen your business image to your consumers by ensuring that you deliver only the best products and services to them.