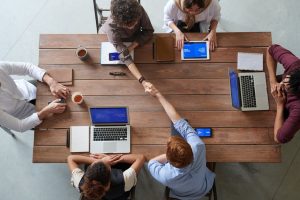 One of the most common plans for every business is the plan to scale up and get bigger and better with their future. If you want to make sure that your plans to scale up come true, then you need to think about outsourcing and how it can benefit your business. It doesn't matter which industry or sector you occupy, growth is often the goal, and it's one that can be achieved with hard work and help.
Building a business involves taking the time to lay out what you want for the future, and it's a strength to realize that you cannot get there alone. You need to be able to lean on others to make your small business a large one. You rely on your staff to get things right so that you can keep things running efficiently. You rely on your mentors to guide you through the hardest areas of the business, and you rely on yourself to stay calm and carry on even when things seem hard. Other than that, you need to be able to identify where to ask for help when you get stuck. You may be a small business owner, but that doesn't mean that you are a genius when it comes to every aspect of the business. And that makes sense! You are not a performing monkey able to juggle finances, marketing and IT all in one go. You need to be able to delegate tasks to others to take on for you, but you also need to be able to do this while saving money. 
For example, as a small business, you may not have the budget to hire in a new member of staff every time you need something done. You may not be able to afford to keep training people, either. So, you need to outsource and figure out where to ask for help. Outsourcing as a small business is one of the smartest things that you can do to remain productive and continue on your carefully crafted plans to scale up. With that in mind, let's check out eight simple things that your small business should be looking to outsource. This should help you with your plans to scale up!
Outsource Your Content
Content is king, and it's one of the most important ways to make a profit in your business. You're going to be able to drive your customers toward your business with the right content, both from your website and social media. It's one of the best marketing methods that you have, as content generates conversations online, and if you can do that, you can get people talking about your business and all that it does. Finding the time to write or film your content is not easy at all, and that's why you need to outsource it. Find a business who will create exciting backlinks to your blogs, who will write excellent content and who will take a time-consuming task off your hands!
Outsource Your Payroll Services
You can chair a meeting, manage the goals of a workforce and you can command attention at a presentation, but the payroll? Nope, that's not your bag. Instead, you need to find the best payroll services for small business that you can, and you need to embrace them. You do not need to be a financial genius who can pay staff and suppliers, not when there are services out there that can take this from you and give you the peace of mind that you need. Experts can take payroll from you and manage it correctly if you find the right ones.
Outsource Your Admin
No one likes to do paperwork, and yet paperwork takes up much of your business. You do not need to answer your own phone, write your personal appointments in the diary and answer the mundane emails. It would help if you were concentrating on tasks that matter for your business to thrive. So, you need to engage a virtual assistant and allow them to take the paperwork off your plate. You do not have to dip your hands in the boring stuff if you don't want to. There's no need for menial tasks when there are others out there to do them for you, and they'll be cheaper to pay than a full-time in-house assistant, too!
Outsource Customer Services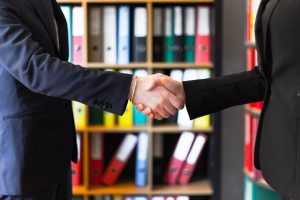 Selling a product or service is an excellent way to generate a profit, but it means that you need to have a customer service team ready to handle the email and telephone queries that come through. Should you really be answering twenty questions a day? No, it's not a good use of your time! You can trust that your customers are well looked after when you have a dedicated team around you to help you.
Outsource Your Technology Management
You may be a small business, but you need just as much help with security as any company out there. You should pass on your technology and cloud management to those who know how to deal with it. You do not need to be a technology wizard to ensure that you have secure data. You just need to know one!
Outsource Your Social Media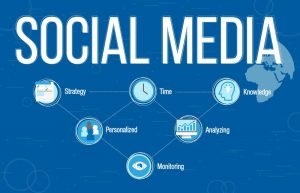 As social media has blown up for businesses in recent years, it makes sense that you would have a strategy in place to capture your leads with the least money spent. You need Instagram and Facebook working for you with your content. You can connect with your audience on these platforms, but that doesn't mean that you have to be the one to do it. Connect with those on social media and do it with the best possible content and engagement. It would help if you created a conversation, but you don't have the time. Speak to a great social media manager that you can bring on to freelance for you, and you can outsource your social media strategy!
Outsource Your Advertising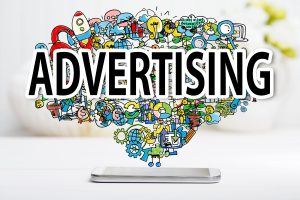 Are you brushed up on Google Analytics and PPC? Are you a dab-hand at SEO and online marketing? Probably not! Writing adverts that will bring people to your website is not a job you just do. It would help if you had people who are the best at doing it for this to be effective and mean something to your business.
Outsource Anything You Cannot Do
It's not weak to admit when you don't know how to do something. Instead, it's pretty weak to consider rolling with something you're unfamiliar with because of your ego. Call in the experts to help – it'll be the best thing that you ever do.