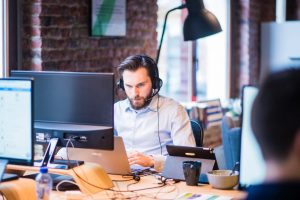 Just because you're busy doesn't mean you're productive. There's a massive distinction between the two, and you need to understand it to manage your time better. After all, rushing around isn't good for you or the business if you're not getting anything done. Sadly, uttering the word "sorry, I'm busy" has become a cultural phenomenon in the past couple of years. It's an easy excuse that people can't contest unless they have iron-clad evidence. So, it's not rare to convince yourself that you're snowed under when, in reality, you're not.
If you want to change your ways, here are four excellently productive tips that will make the transition simpler.
Audit Your Performance
Bosses do it with employers and leave themselves out. Apart from not being fair, it's a surefire way to let mistakes creep in and ruin your work ethic. As a result, it's essential to audit your performance. A caveat to remember is that this means more than ticking tasks off your daily to-do list. Instead, you should rank them in order of quality. Whether it's answering emails or writing content, this hack will show you if you've been fruitful or gone through the motions. 
Take A Break When You Can't Focus
Everyone has been in a position when the information hasn't sunk in, yet you continue bravely until the end of the day. At least there is less to do in the morning. Of course, there is as much on your to-do list because you have to redo the stuff you glossed over the night before. So, when you feel your concentration levels, it's time to take a break. Far from being unproductive, it will give your brain a break and take your mind off work. Then, when you get back to your laptop, you'll be refreshed and ready to focus.
Delegate
A tried and tested method that never fails is to outsource certain jobs to trusted partners. By doing this, you can maintain a high standard while cutting costs in the process. It's a no-brainer… if you're ready to hand over the reins. The first part is easy: find time-consuming jobs and hire an outsourcer. Usually, it will be a printing company or call center as these are common responsibilities that aren't in-house. The challenging part is to give your employees more freedom. Not only will it take stuff off your plate, but it will make them more productive, too. Why? It's because power and independence are the best motivators. Yes, they're more effective than money!
Put Deadline In Place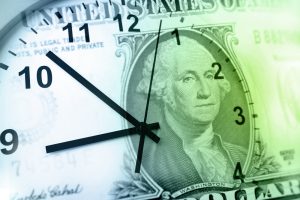 Self-imposed deadlines are fantastic ways to stop worrying about tasks. You start a project, try and finish it in the time allocated, and move on whatever the result. Remember that you can always come back to it later. While leaving something unfinished appears unproductive, it's the opposite because it encourages you to get through more jobs. How many times have you spent the entire day on a single project? Exactly! At least deadlines break tasks into bite size chunks.
So, are you busy or productive… or both?!