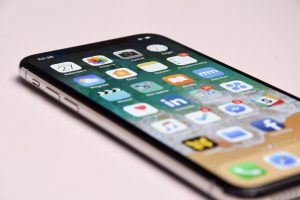 Nearly 80% of Americans own and use a smartphone, and this is the fourth largest percentage worldwide. If your business has not yet adopted mobile marketing, wherever they are in the world, then there is no better time than now to do so. 
But if you've never considered mobile marketing to be an essential part of your strategy, why start now? Mobile marketing is not something new, but it is still something that your business can adopt to boost your profits and engagement. All you need to consider is that no matter who it is, everyone who owns a smartphone carries it with them everywhere. This should be reason enough to make the mobile marketing aspect of your strategy, and here is how you can make the most of it. 
Make Your Website Smartphone Friendly
With mobile Commerce becoming more of a thing than even standard web browsing eCommerce, creating a mobile-friendly website is essential. Just like you want your desktop website to be easily navigable, the same goes for your mobile platform. 
People will not want to hang around on any website that doesn't fit suitably within the space on their smartphone screen. Because of the nature of mobile browsing, you must make it as user-friendly as possible. 
Thankfully, this is easy to do, especially for WordPress sites due to free themes, and you can use other services to test the site to ensure your customers can scroll through your mobile website with ease. 
Create Mobile-Friendly Content
Mobile-friendly content is another crucial way to boost engagement and increase your marketing successes. It's also one of the simplest things to do if you want to focus more on mobile marketing. For many instances, you merely need to make your content more concise. This means cutting inessential words from headlines or streamlining content to fit the site better, making it easy to read. 
As mobile users tend to be more specific with their searches, you can also use this to your advantage with SEO keywords. Rather than discuss a broad scope about a product, such as coffee machines or smart TVs, it would help if you talked about the brand, as this will generate the leads that will bring people to your site. 
Identify Your Core Audience
If you are a small business, you won't be able to market your product or service to everybody. Because of this, you must identify your core audience so you don't waste any time, or any of your budget, targeting people who will never use your service. 
You can do this by helping mobile users discover who you are and what you do through advertising widgets, which you can set up through MGID. With these widgets, you can boost traffic to your website linked from established brands. The specialized content will drive visitors to discover your service by relating their interests to something that you offer.  
Embrace Google My Business
If you provide local information regarding your business, you will see a marked increase in visitation and engagement for your company thanks to mobile marketing efforts. Google My Business gives potential customers the chance to learn more about you, and it also helps them find you on Google Maps. 
When listed, your search engine traffic will increase organically as users will be able to find the location of your business when they search for you. The more information you include on your business profile, the better results you will have. 
Customers want to learn as much about a company as possible when researching whether it is the right service for them. By providing opening times, a phone number, and a website link, you can see an increase in traffic, as your business will come across as more legitimate. 
Remember SMS Marketing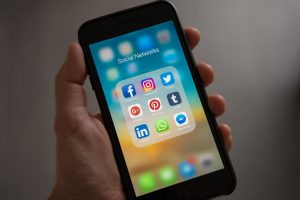 Remember SMS and text messages? While you might rely more on WhatsApp, Snapchat, or Messenger to stay in touch with friends and family, SMS is still a popular tool for businesses to engage with their customers. 
As you can rely on people to always have their phones with them, the nature of SMS ensures that they won't miss a message you send. This message could be an important update or merely offering a discount or deal for a limited time. Unlike email marketing, the SMS will pop up on their screen as soon as it arrives, meaning they can take action to follow it or not. 
You will be able to track who opens the messages and get immediate feedback if they reply. From here, you have the opportunity to adapt your SMS marketing practices and decide whether it is beneficial for specific customers, or if you should focus on other means to get their attention. 
Keep It Real
Small businesses and vendors will always rely on the personal touch to appeal to their customers, and this is something that customers will always appreciate whether they have used your service for a day or for years. 
You can do this by personalizing your marketing to your customer's needs. As the smartphone is such a personal device and something that everyone relies on every day, you can put your trust in their hands, literally, to ensure that you can engage with them on a personal level. 
Often, it is as simple as directly addressing the customer. Rather than using generic statements, consider including 'You' in headlines. Furthermore, photographs and testimonials create the empathy that builds relationships, while a character or voice for your brand will give customers something to relate to. Consumers don't want to engage with a faceless brand or slogan; they'd prefer something cute or easily identifiable. 
Marketing On the Move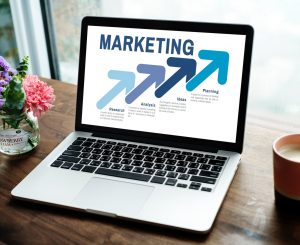 With everyone so glued to their smartphones whenever they get the chance, your business has ample opportunity to market your product or service directly into their palm. Through mobile marketing, you can engage customers wherever they, rather than waiting for them to sit in front of the TV or settle down for an evening of browsing aimlessly through the internet. If you've not yet embraced mobile marketing, it's time to make the most of it.