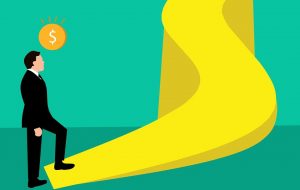 What is the most important asset in your business?
You are, of course, so while you will need to spend money on other aspects of your business, you should also invest some of that money into yourself too. By doing so, not only will you experience the personal benefits, but you might maximize your profits too. 
How?
Well, take a look at our suggestions below. By investing in yourself in the ways we mention, you will do much to profit your business. 
#1: Invest in your learning
We're sure you're very adept at most of the things you do, but there will be those things that you are weak in. Now, while you could outsource or delegate some of these tasks to new hires, you might save your business a lot of money if you decide to educate yourself instead. So, you might consider getting an MBA, as by improving your general business skills, you will be able to get a better grasp on how to manage your company. Or you could take skills-specific courses, be they in marketing, accounting, or, as is the case with the tutorials provided by Flackbox, your computing skills, as you would then have less need to rely on others to help you. 
#2: Invest in your appearance
First appearances are everything, right? People are more likely to trust you and consider your business if you look the part, so make a special effort with your appearance. A sharp-tailored suit would do much to showcase a professional image, as would a styled haircut, and a few lessons on how to improve your body language. You would then impress others, be it at a networking event when you're meeting potential clients, or when you're giving a presentation to potential investors for your business.
#3: Invest in your health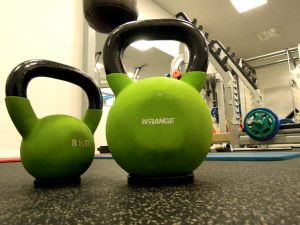 Your business might fail if your health fails in tandem, so purchase those items that could boost your well being. An ergonomic chair will do much to improve your bodily posture. A new mattress for your bed at home will ensure you get the health-enhancing sleep you need. And by spending money on healthy lunches instead of snacking your way through your day, you will also do much to improve your health. 
There are other areas where your money could be spent too. You might pay for a gym membership, for example, as working out will do much for both your physical and your mental health. And talking of mental health, you might also consider paying for a therapist or a counselor, especially if you're prone to a lot of stress and anxiety in your work. By taking such steps, you will have more energy and better overall health to do what you need to do, and your business will profit as a consequence.
#4: Invest in a holiday
We all need a break from time to time, especially when our schedules threaten to exhaust us and lead us down the path towards burnout. So, if you haven't had a holiday in a while, perhaps now is the time to look ahead and book a stay away somewhere. You will then have time to refresh both your body and mind, and hopefully, you will return to work invigorated and refreshed, with the capacity to do more than you are doing at present.
So, what do you think? Is it time to invest in yourself? The answer is probably yes, so consider our suggestions, and if you do have money to spare, put it towards your business's greatest asset – you!