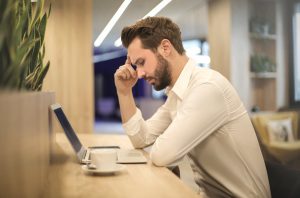 Every month, you should conduct a business review. This lets you look back on your performance over the last four weeks. Often, you find that things aren't as good as you hoped. 
Why?
Sales figures have dipped. Your income has stuttered. Productivity in your business has taken a hit. 
What are the reasons for all of this? 
While many factors are in play, there's one specific issue that gets overlooked. Smart readers will already know what this is – sound pollution. 
What is sound pollution, how does it cause business failings, and how do you deal with it? All three of these questions will be answered in today's article. By the end, you'll know if this is a problem for you and what you can do to solve it. 
What is sound pollution?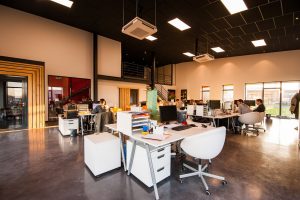 Simply put, it's the presence of unnecessary sounds that pollute your working space. Things like electrical transformer noise, or the constant humming of other equipment. The sound of roadworks or construction companies from the street below. It could even encompass the sound of laughter and talking from a neighboring business. 
Essentially, sound pollution is any noise that interrupts your calm working environment, which you have no control over. 
Why is sound pollution a problem?
It's an issue because it directly affects everyone in your business. It's much harder to concentrate when there are lots of loud and annoying noises in the air. Your employees struggle to hear themselves think – and it can disrupt phone calls to clients. 
Overall, this causes a massive dip in productivity. It's proven that loud noises can affect employee productivity and focus. When this happens, you get through less work. You call fewer clients, and the quality of the calls is worse because of the distracting sounds. In turn, you can lose customers and miss out on leads. All of this stems from an unhappy work environment caused by sound pollution. 
How can you deal with this?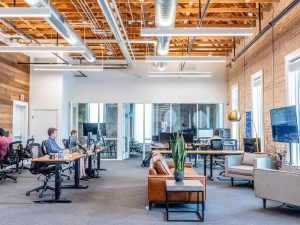 Thankfully, there are lots of ways to handle sound pollution in your business. Primarily, it's all about soundproofing your business. Upgrade the windows around your office so they have better soundproofing qualities. Consider getting curtains or soundproofing blinds to add to this. 
Place soundproofing tape around the doors to stop sounds coming in through the small gaps around it. This cuts off sound from other places in your building. You could even invest in soundproof booths for employees to work in. Or, let people bring in headphones to block out exterior sounds and feel more focused. 
It's tough, but you can do things to tackle sound pollution in and around your business. By doing this, you will reverse the effects that it has on your company. Productivity should increase, meaning you'll see a boost in the coming months. 
If all these changes still don't work, then you're left with no choice but to reconsider your location. Is it worth staying here if you physically can't reach your productivity potential because of noise pollution? If the noises are permanent and won't ever leave, then it might be best to move. If they're temporary – like construction work – then you may be better riding it out.