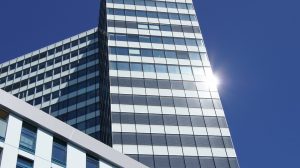 Relocating to a new place, whether it's to cut costs, or to take advantage of the market there, means that there will be a lot of changes afoot. Moving your business isn't just about taking everything and dropping it into a new place, it's about understanding the aspects of your company that will translate to this new location. But also, it's about undertaking the necessary self-checks to ensure you're doing everything alright.
Do You Need To Upgrade?
A new location can mean a new start, and as such, it might be time to upgrade your tech. If you've moved somewhere because you needed more space, your storage and servers should reflect this. There are many Windows VPS (Virtual Private Server) options so that you can upgrade your tech, while still being able to deliver those essential services. At the same time, you could use this as an opportunity to give your technology a complete overhaul. As such, there can be teething problems with new processes while everybody finds their feet, but if you can implement the changes before the move, and get your employees used to these new processes, it can result in a smoother transition.
Slotting Into The Culture
If you're moving far away, and your employees haven't followed you, or you are setting up a new base of operations in addition to your current one, you may find that there is a culture clash. Perhaps there are ways of working that are completely alien to you, and as such, it can take some time to integrate the processes effectively. In addition to this, if you're moving overseas, there can be aspects that you will have to get your head around, not just so the work is done, but you are communicating yourself effectively. Moving to a country that celebrates different religious holidays to you is one obstacle you may have to overcome. And it's these things that you need to prepare for. In addition to this, moving to another country or location to take advantage of the market there may not mean that the product takes off in the same way as it did before. As such, you may need to alter your entire marketing strategy.
The Personal Impact
Some employees may choose to follow you, others can't bear the thought of uprooting their entire lives. And as such, it takes a special kind of employee to believe in the business. This could mean that you may have to provide more in terms of the necessary perks. Or if you want a certain employee to follow you because they have the skills, it's not just about pleasing them, but it's about pleasing their family, and making their life richer for believing in you.
Moving your business to a new location isn't just about the bricks and mortar, nor is it about the technology, it's about the attitudes and the human qualities that a business needs to retain. After all, it could lose some of its charm. To move it successfully, it isn't just about the employees, but it's about making sure that you are doing what's right for the business as well.