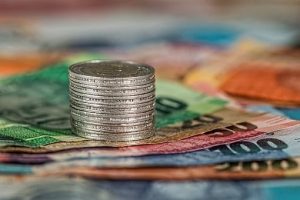 Prudent financial management is important when it comes to running a business successfully. And during these difficult times, every penny counts. In an uncertain economy, as we have now, the smallest margins (whether a reduction in costs or an increase in revenue) make a lot of difference. One good thing is that you do not need to make a major overhaul to your business to cut costs. With some simple changes and adjustments, you will be able to yield positive financial results, especially if you are running a small business. Here are a few simple ways to reduce costs and improve your bottom line.
Cut Supply Expenses
As mentioned earlier, every penny counts when it comes to cutting costs. And, each penny you manage to save can be translated as a penny earned. Does your business normally receive a lot of wholesale supplies? Then it would be best if you placed more attention on getting the best deals. Doing so can help improve your bottom line considerably. Being in charge of a business means that you have to be on top of your supply costs through constant monitoring. 
Keep paying attention to alternative sources of supply, the prices they come with, and any available discounts. Concerning the latter, it makes a lot of financial sense to ask for discounts from your supplier when making bulk purchases or buying in large quantities. Another means of reducing your cost of supply is by teaming up with competitors and pooling together your resources. Also known as co-opetition, this method offers one of the most effective ways of reducing supply and other business expenses.
Cut Down On Production Cost
Cutting your cost of production goes a long way in helping to protect your business finances. When running a business, you should always be on the lookout for different forms of optimizing the resources of your business by cutting material costs. There are a few things you can try in this regard. First, instead of sending left-over materials such as paper, wood, or metal to a recycling center, try reselling them instead. 
Secondly, you can also make the most out of your office space. For example, if you have more space than you need, you can try leasing an extra office to another company or individual. It does not have to be a complete office floor. Even a small office space can go a long way. If you're working from a rented office with more space than you need, try moving into a smaller office. The efficiency of your work does not necessarily depend on the size of your office – especially when you're already paying too much for that space. Thirdly, try to measure how efficient the different operations of the business are, side by side, the number of resources those operations require. This will help you to adjust the resources available to you, and in effect, optimize their usage.
Switch To Simple, Effective, And Digitized Content Management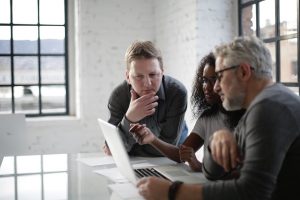 Modern technology offers simple ways of handling large data with less time and effort. And, believe it or not, implementing enterprise content management systems comes with very high returns on investment, especially for small and mid-sized businesses. Having digital documents helps to reduce costs while facilitating and improving work output. To add to that, implementing digitized content management helps to secure essential company data. 
Another very reliable solution to the computing needs of small businesses is cloud computing. Cloud computing is an excellent way of replacing expensive onsite servers and the maintenance costs they come with. And oh, not forgetting the costs that come with constant software upgrades. Most cloud computing services also offer the latest versions of all important business applications. Plus, you have the choice to increase your storage if need be. 
And when it comes to upgrade and maintenance issues, most cloud providers have them covered at no cost to the business owner. However, increasing your storage or bandwidth may come at some cost. Another advantage of cloud computing is the fact that you can have access to all your important files and business data across different platforms. Plus, you can also give access to all the 'important' personnel in your company. This will provide a centralized point of access.
Cut Insurance Cost
Let's face it; when it comes to running a business, insurance is a cost you can hardly avoid. Considering the fact that a simple lawsuit or an accident can completely end your business, insurance is very important. However, it is equally essential to ensure that you do not sign up for more insurance coverage than your business can handle financially. What do you do? If you have an insurance broker, be sure to discuss every important aspect of your  vision insurance Oklahoma coverage and find the best ways to get the best insurance deals. 
Please note, it is absolutely necessary to ensure that you are fully covered when it comes to all the important areas of your company and business. This includes unemployment policies, property insurance, disability coverage, as well as workers' compensation. If your business is located in high-risk zones with respect to floods, earthquakes, or other natural disasters, you should consider insurance covers designed for such purposes. You can also find ways to lower your insurance premiums by lowering your risk level as far as your insurer is concerned. Here are a few things you should do. Install sprinkler systems and fire alarms. You can also install other security systems. All these measures will likely lower your premiums as they will reduce your risk as far as your insurer is concerned.
Cut Down The Cost Of Advertising
The growth of social media platforms is accompanied by a parallel growth in advertising opportunities at much cheaper costs. Unlike other above-the-line advertising solutions, social media advertising is cost-effective. Advertising no longer needs to be expensive. With a well-thought-through strategy, you can initiate an advertising campaign across all the important social media platforms at less than half the cost of 'traditional' advertising solutions. 
The best way to use social media to your advantage at minimal cost is to start by creating a website for your company. Next, take time to build a strong online presence using social media. Then link your website to social media activities. This is one of the most cost-effective ways of advertising and promoting your business online. When done properly, social media and online advertising can cut down your traditional above-the-line advertising considerably. Another lost-cost advertising solution is using the email. Most businesses do not pay enough attention to the considerable benefit of having an email list for advertising purposes. You can build a strong rapport with your email list as you send out information and receive feedback.
Manage Time Effectively

Time is easily one of the most valuable assets when it comes to running a business. In order to lower the cost of doing business, you need to learn to optimize productivity effectively. Always remember that time wasted can never be retrieved. Here are a few ways to manage your time effectively to optimize productivity. First of all, you need to completely eliminate (or at least minimize) distractions as well as any other thing that wastes your time. 
Ensure that every business activity is properly scheduled and encourage your staff to adhere to the schedules. Plan ahead of every month (potential business meetings, appointments, projects) and make sure you stick to your plan. Furthermore, encourage your employees to show up to work on time and use their working hours productively. There is special software designed to track the time usage of employees. Attach reasonable deadlines to projects for your staff and ensure compliance. All these measures will go a long way in maximizing productivity and reducing the cost of doing business.
Cut Staff Cost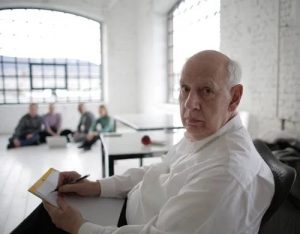 One of the ways you can cut down the cost of doing business is by cutting staff costs. How? Employ family members into your business whenever it is possible to do so. If you have a spouse, open the idea to them and see if they are interested. Then train them and bring them on board. The duties that your spouse will be able to take on will translate as money saved, as you will not need to hire someone else to do that job. 
All you need to do is to instill a sense of belonging or partnership in your spouse, and you will have a great extra pair of hands at very little cost. Other extra pairs of hands you could have may come in the form of your children. Only make sure that they are of the appropriate working age. Getting your children involved in your business is a great way of getting them to know about the business and taking over when you no longer have the time or energy to do so. Depending on the kind of business you're into, you can also hire the services of freelancers and contract workers. Doing so may help you save on some employee-related expenses as well as taxes.