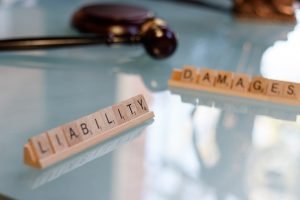 Businesses can suffer from all kinds of setbacks, and any good business owner should be prepared for certain problems. Industry changes, economic uncertainty and staffing issues are all problems that can be prepared for, with lots of options to brace your business for such issues. But what happens if your business is hit by a disaster that you couldn't prepare for, like a major flood at your business premises? A flood can cause massive damage to your property, stock and equipment, and can cause serious interruption to your business operations.
The First Steps
Your first priority should be the safety of your staff and anyone else in the building. If the building is occupied when flooding starts, begin by moving anyone in the building to an upper floor away from the water, or if you can, find a safe, dry route out of the property to somewhere dry outside, well away from the flood water. Do not touch any electrical items in the building, unless the main supply has been turned off, as there is a risk of a nasty electric shock. If there is any danger to life, call the emergency services immediately. But once everyone is safe, how can your business start to recover from a disaster like this?
As a first step, you should get in touch with your insurance company and notify them that your property has been flooded. Even though you don't yet know the scale of the damage done to the building and any equipment, the insurance company will be able to confirm if they can provide some emergency funding or alternative workspace to allow your company to continue to operate and get back to work reasonably quickly.
Next, notify your own family and the family of your employees that are with you. You should let the families know that you are safe and where you are so they don't worry when you begin to make announcements about the closure. Get onto your social media channels to notify customers of the temporary disruption, even if it is only to explain that nobody will be answering the phones for the rest of the day until you get your business recovery plan underway. Later, you can send more formal contact to any clients to let them know about disruption to your work, whether in the form of emails or phone calls. Try to prioritize high spending clients first, or anyone expecting a delivery or a service that will now not be met.
Over the next few days, speak to your insurer again. If they will not cover the cost of an alternative workspace, you will need to find an option to keep business going. Could you move to a new office or rent another space on a short term basis? Could your staff work from home for a short time? If you can, get some staff set up somewhere, even if they are only contacting any suppliers, customers or clients to let them know what will happen next and of any disruption that might follow. Get this done as soon as possible to minimize causing annoyance with your customers.
Remember, no matter what had to be left behind, do not return to the property until you are told it is safe to do so. When you are able to enter the property again, arrange for a loss adjuster from your insurance company to visit. They can advise you on how to get the claims process started. They can assess the loss of contents, stock and equipment and the level of business interruption.
The Clean Up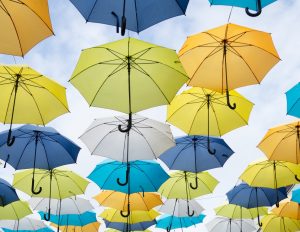 When clean-up begins, you will first need to remove any remaining flood water. Bring in a professional to pump out any water left behind, to make sure this is done safely. Make sure that the water is removed to somewhere where it will not cause further damage. Unblock any air bricks or other ventilation holes to allow excess water to escape.
Hire some tools, like commercial dehumidifiers, to help you to dry out the building. You should also dry out the internal structure of the building, which could take several weeks, or even a few months to do properly.
If any equipment or stock has been damaged, remove it but do not dispose of it, as this can be included on an insurance claim. Make a record of any flood damage. Remove any damaged plasterboard, then remove any debris or silt deposits left behind by the floor water. Remove damaged carpets and other floor coverings.
Record Flood Damage
You should make a good record of any flood damage to make claiming on your insurance easier to do. Take a picture of any damaged items before moving them. Make an inventory of anything damaged, including any make, model, color and the age of the item.
Until your insurer has cleared it, do not throw away anything that has been damaged, as the loss adjuster may need to see these items first.
Take pictures of any damage done to the actual property, including debris, water marks or ruined carpets. Find any purchase receipts for any damaged items, and make copies for the insurance company.
This process will differ if you are a tenant or an owner of the property. If you are a tenant, your landlord will likely be the one who arranges most of this process, and you will only need to record and claim damage on your own equipment and stock. Your own insurance company will have to work with the loss adjuster of your landlord's insurer to arrange the best way to claim. If this is the case, don't start any repair work until all parties are in agreement. If you own the property, you will only have to wait for your own insurance company.
Moving Forward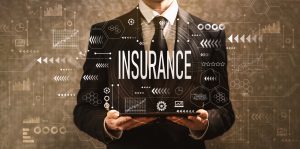 If your property is built somewhere where further flooding is likely, factor this into your repair work. As you are repairing the damage, install some flood resilience measures. Your insurer may cover the cost of this work.
If you have a landlord or a lender, you may need consent to go ahead with any repairs or replacement of property. Check your mortgage deed, lease or lending paperwork before starting any work.
If you have a lot of damage to repair, you may be able to apply for grant funding to help you pay for the repair work and methods of protection against further flooding. If you are putting in any flood resilience measures, make sure they meet any local quality standards to make sure that they will do their job properly.
Throughout this process, it's important to stay in touch with customers or clients so they know why your services may be disrupted for a time. If you have managed to find alternative premises or have arranged for staff to work from home, you should be able to keep some services going. If you rely on stock or equipment that has been damaged or lost and your business will take some time to get normal service back on track, be honest with clients and customers so they understand why.
When you're ready to start business again, make sure that you flood your marketing channels with the news. Perhaps an event like a sale could be used to attract back customers. Contact your mailing list and announce your return on social media so people know that things are business as usual once again. Be prepared for it to take a little time for business to recover.