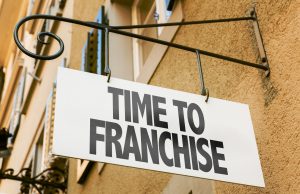 It is no secret that Jimmy John's is one of the most popular restaurant chains in America today. How did it happen? What was the road to success? If we take a look back at founder Jimmy John Liautaud's life, we can see the ingredients which made success possible.
Opening A Restaurant
Jimmy set about opening a restaurant right out of high school, however his high school experience did not spell out the path of a straight A student. Jimmy often struggled in school, and sometimes got into trouble. That being said, he had a mentor named Jim Lyons who believed in him and helped him get on track towards graduation. Once Jimmy graduated from Elgin Academy, he sought the adventure of opening up a hot dog stand. Jimmy convinced his dad to give him a loan of $25,000 to start the business.
Once Jimmy ran through the numbers of his prospective business, he realized he would not have enough money to start the hot dog stand. What was Jimmy John Liautaud's backup plan? It was to start a sandwich shop instead. Jimmy was still able to procure the $25,000 loan from his father on the condition that if Jimmy failed to start a successful business, Jimmy would agree to put his entrepreneurial dreams on hold and join the Army.
Jimmy was able to find a two-car garage in an alley in Charleston, Illinois that had previously been set up as a pizza shop. He changed the interior and exterior around a bit and developed his first series of sandwiches. After asking friends and family for an honest taste-testing, the first menu was narrowed down to four simple sandwich options.  On January 13, 1983, the first Jimmy John's Gourmet Sandwiches opened to the public.
The Business Had Some Bumps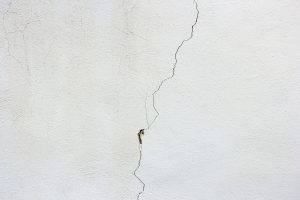 The business had some trouble getting noticed at first, so Jimmy began making trips around town to give out samples of his sandwich selections and business cards. Much to his intent, more and more customers began showing up to his sandwich shop in pursuit of delicious full-sized sandwiches. Jimmy made a $40,000 profit during his first year in business. After his initial success, Jimmy was able to buy out his father by paying back his original loan plus interest by 1986. By 1994, Jimmy had made his first $1 million, had 10 shops in business, and sold his first franchise.
It seemed that founder Jimmy John Liautaud and Jimmy John's Gourmet Sandwiches were on a roll. Jimmy Johns had 160 stores by 2002, however something surprising was occurring: 70 of the locations were failing or falling behind. The selling of Jimmy John's franchises came to a halt for a year. Jimmy John Liautaud then went on a nationwide trek with Jimmy John's president James North to visit stores across the country. They were able to retrain every franchise owner and team side-by-side on correct systems and procedures. Jimmy knew he would be able to make a difference with the employees if he was able to speak to them and guide them in a face-to-face setting. Higher expectations were then set for the franchisees once Jimmy and James returned from their trip, which was able to get Jimmy John's back on the road of success.
Restaurant Chain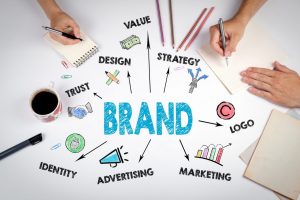 These goals came in line with Jimmy John's ongoing dedication to fresh ingredients for their products. The restaurant chain has been dedicated to making its sandwiches with fresh ingredients since its beginning in 1983. This has always been a top priority of founder Jimmy John Liautaud's. The employees of Jimmy John's have the infrastructure to always be stocked and slice up all-natural meat, chop up crisp veggies, and bake their own bread every day. Jimmy John's even makes their classic tuna salad in-house every day. All produce is purchased from local markets, and all loaves of Jimmy John's French bread are to be served within four hours of being baked. The iconic brands Jimmy John's uses for condiments are Grey Poupon Dijon Mustard, StarKist Tuna, and Hellmann's Real Mayonnaise, regarding each condiment as "best-in-class." It is well known that Americans love ranch dressing, but it may not be well known that Jimmy John's produce their own type of ranch dressing called Jimmy's Kickin' Ranch, also made in-house. Jimmy John's even has their own brand of kettle-cooked potato chips called Jimmy Chips, as well as Thinny Chips, both available in every store. These delectable potato crisps are cooked in 100% peanut oil, and have only three ingredients: potatoes, salt, and peanut oil. And lastly, the Jimmy John's brand even bakes their own style of homemade cookies with fresh ingredients: real butter, real eggs, real vanilla, and Ghirardelli chocolate chips. These easy going, concise menu items have been a discernible trait of Jimmy John Liautaud's idea all along: keep it simple, keep it tasty, and success will come.