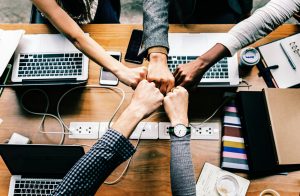 When it comes to running a business, there are always going to be factors that affect your opportunities for success. While there is no secret sauce to getting this right, there are some basics that you can cover off when you want things to go well. Of course, you should look to approach this in your own way and use your own key skills to find success. However, you'll want to also think about mastering these three key factors first, and taking it from there.
1. Marketing
First of all, you have to know your target audience. You should know your ideal customer inside out – who they are, what they want, and what their needs are. Then, you can look to target them efficiently with the right marketing methods. This can be from traditional media to social media methods. It is important to define your target and use the applicable medium to efficiently target your customers.
2. Product
And then there's your product. It just cannot be sub-par. You have to develop it to be the best that it can possibly be. And then, you'll find that it sells itself (along with your highly targeted marketing campaigns!).
3. Staff
And then, we have your staff too. Now, it's important for you to remember that a business is only ever as good as its people. So, if you want to be successful, you have to hire the right members of staff. But not only that, you'll also want to ensure that you're looking after them. Job satisfaction is crucial to business success. You only have to look at the below infographic to see how it can affect your company. Look after your staff, and they'll do well for the business in return.

Infographic Design By University of Southern California