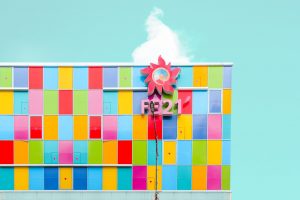 When you decide to create your own business concept or organisation, there are so many different contributing features that you must consider in order to ensure that the venture is worth your while. One of the biggest aspects that influences on success relates to design, as it can be a deciding factor for many customers and be a good representation of the detail and care you apply throughout the rest of your working practices. Perfecting your entire brand design isn't easy, but the uniform results can reach out to a whole new pool of customers and boost your profits too, so there really are no reasons not to put in a little effort to complete each related task to the highest standard. Luckily, it doesn't have to be so tricky to do this properly, as there are just a few simple tips and tricks that you must focus on in order to achieve a chic and timeless brand design that encapsulates your ethos and purpose. If you want to know more about what you can do to improve your companies style and visual appearance to gain more attention and resulting custom, then read on to uncover the best steps that you can take to head in the right direction towards overall brand design perfection in no time at all! 
Creating Your Logo 
Your logo is one of the most important design features that your business must make, as it should be used on such a regular basis as a point of recognition and reference for customers to identify that a product, advertisement or anything else belong to your organisation. The design itself has to capture what your company actually stands for, in an eye catching and expressive way that can be easily remembered by people who manage to view it. Try to stick with a few main colors or shades that represent your brand, as any more than 3 or 4 tones might become a little messy and whenever you must resize your logo to a smaller scale this will drastically affect the visual quality. Graphic design isn't always going to be a person's strong point and you may find that you struggle to create something that you are truly happy with – however, there are so many great templates online that you can use for inspiration, plus many dedicated professional artists that can work hard to convert your logo dreams into a reality. When there's an design wizard around creating a logo that goes onto numerous products, it needs to be an eye-catching one! Your logo needs to communicate so much so quickly, that it is such an important thing to get right. 
Making A Website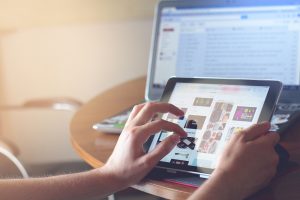 Making your own website is an essential step to succeed in any modern business, as so much more commerce is being done online, so missing out on this opportunity can lose you a large amount of trade. When you decide to build your own site, the design features that you use will have a massive impact upon the platforms success. A website that's full to the brim with gifs, videos, pictures, and different colors will be so overpowering and distracting, and will do nothing to focus your users attention on the important stuff (ie your products and services). A web design blog will show you that minimalism is one of the best options to choose when it comes to creating your online platform, as not only will it create a beautiful and sleek style, it will also be easy to navigate around and take a much shorter time to load in the browser when compared to something that's a little more 'busy'. Opting for a white background is a great choice if you are aiming for a more accessible platform, and use a strong dark text color to contrast and make it stand out to become easy to read. Your logo should most definitely be included in several different areas of your website to ensure that your customers know each page they visit belongs to your organisation. 
Brand Design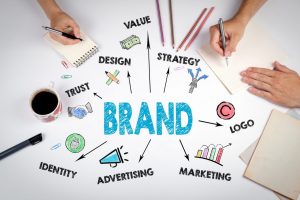 Perfecting your brand design is a tough process to complete to the highest possible standard as every individual person is bound to have their own unique style preferences; however, by focusing on your business logo and web pages you can ensure that you lay the best foundations for your company to creatively thrive. You must make an effort to attract and entice your potential customers to check your company out, as it's so important that you go that extra mile to draw in new visitors with your attractive logo and stylish website. Minimalism is a trend that never really dies, and it can also be beneficial online for many technical reasons too, so aim to stick with this and try not to use too many different features and colors that might distract the user from what's actually important on the page.