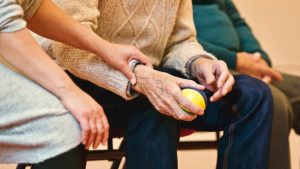 Home care is one of the best, most-rewarding industries you can go into. A market that's expected to grow to $353.5 billion by 2022, it's also one that can be very profitable. However, with the amount of competition that's out there, it's vital that you're aware of the most effective ways to stand out from the crowd. 
As well as the competition that you could face, there are several other things that you should consider when starting a home care business. To ensure that you're on the right path, here are ten of the most crucial aspects you have to keep in mind:
1) Decide On What Services You Want To Offer
There are many different sectors within home care that you can specialize in. These include personal care (such as washing or dressing), nursing, emergency care, companionship, food preparation assistance and housekeeping. The first step towards starting a home care business is to consider exactly what you want to focus on. 
Of course, the type of care that you provide will wholly depend on what your experience is, along with your staff's skills and qualifications. Within this industry, it's vital that you hold all of the necessary qualifications to carry out your role. 
When deciding what you will specialize in, you'll also want to determine how long these services will last. For example, will you offer 15-minute daily visits, 24/7 care, day-long care, etc. 
2) Create A Comprehensive Business Plan 
When starting your business one of the most vital steps you should take is to create a business plan. This will indicate:
 Your qualifications and background within the industry

Any connections you can utilize

An overview summary of your business (e.g. the services you want to offer, its name and how you plan to operate it)

Your vision for the business

Your business' mission statement

SWOT analysis

A predicted future of your business

Your pricing strategy and sales strategy

Insurance you need

Your marketing plans

Etc. 
3) Get Insurance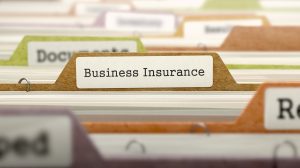 Another aspect that you must consider when starting your home care business is what insurance you require. As you'll be responsible for your client's wellbeing, and maybe administering treatments and medications, you need to be insured against any potential legal claims. 
You'll need to consider getting Treatments liability insurance, Employers' liability insurance, professional indemnity insurance, public liability insurance and any other relevant types of insurance that add that extra level of protection to your business. 
4) Purchase Equipment 
When starting a home care business, it's good to determine exactly what equipment you'll need. Not only will you want to invest in high-quality medical equipment (if you're offering healthcare services) but you'll also want to invest in uniforms for your staff and ID badges. 
This should be factored into your startup costs and your long term costs – as you might need to update these over time.
5) Invest in Software 
To prevent having to complete endless paperwork, keep documents safe and speed up processes, it's worth considering investing in home care software. 
Automating processes, planning staff's shifts and offering accessibility no matter where you are, it will not only save you money but save you a lot of headaches in the long term. Luckily there are many providers that offer this, including https://swyftops.com/. 
6) Register Your Business
If you're operating within this country, you'll need to register your business with the state and certify it. This will allow payments from both Medicaid and Medicare. To do this, you'll have to complete an application for a license, get a National Provider Identification and tax identification number and incorporate a business. 
7) Hire Motivated and Skilled Staff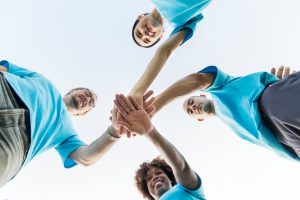 No matter what industry you are in you need motivated, skilled and determined staff members by your side. But this is particularly important within health care. As you'll be providing a personal service to clients, you need your staff to reflect your business in a positive light. 
Once you've advertised for the positions, you'll want to interview each applicant to ensure that they have a thorough understanding of the industry and conduct thorough background checks. 
8) How You'll Finance Your Business
Before starting operations, you'll need to determine how you will acquire finance for your business. Although some entrepreneurs might have the upfront capital, others will have to seek finance raising options. These can include business loans and startup loans.
When looking at loans, it's vital that you compare and contrast different quotes and providers. This way, you'll get the best possible loan for your business without facing large interest rates. 
9) How You'll Attract Clients
The next thing to consider is how you'll attract new clients to your business. This might seem challenging with the industry that you're going into, but it's not as difficult as you might initially think. 
As a home care agency, you can still use effective marketing strategies such as creating a website, posting on social media, registering your agency with Google, joining local organizations and pointing out how you are different to your competitors. 
10) Your Understanding of The Market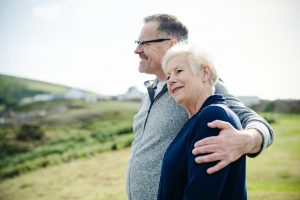 Another thing that you have to consider at the start of the process is what the state of the market is like. Through a comprehensive market evaluation, you'll be able to identify who your ideal customers are (by age, gender, needs, lifestyle, gender, etc.), how many customers you could/aim to attract, the predictions for growth within the healthcare market, industry forecasts, etc. 
This will help to strengthen both your understanding of the market and your business plan as it shows that you've taken the time and effort to get more familiar with the industry you're getting into. 
Final Thoughts
So, there you go! Those are 10 of the most important considerations you should think about when starting a home care business. Although it's a profitable industry, it's not by any means the easiest to get into. 
Therefore, it's essential that you take the appropriate steps when starting your business, to ensure that you are on the right path to success from the get-go.