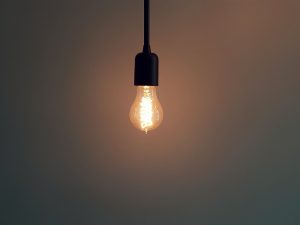 As a business owner, you should always be looking for ways to save money and making your business more energy efficient is one of these. It can help your business to save money in the short and long term. There are small changes that you can implement straight away, but there are also more long term investments that you can make to keep reducing the amount of energy that you use. By implementing some of the ideas below, you will soon be reducing your energy usage and saving money on your energy bills:
Turn off anything not in use
This seems like common sense, but many people are guilty of leaving things on when they aren't in use. Without regular reminding, employees may leave the light on in the staff room or conference room when they are finished using it. They might even leave their computers on at the end of the day. All the electrical appliances that get left on when they are not in use are just a waste of energy. 
To remind people to turn things off when they are not in use, you could put signs around the room and smaller signs near light switches. When your employees become used to it, it will hopefully become second nature to turn things off.
Try to seal off drafts
If there are any drafts in your business premises, it can affect the temperature and can end up meaning that you have to spend more on your heating bills. If you can hunt down where the drafts are coming from and seal them up, you will be able to control the temperature of your premises better so that you don't have to use as much energy heating them.
It is also a good idea to look at your heaters timers. Make sure that the heating isn't on when there is nobody in the premises because it is a waste of energy.
Have someone come do an energy audit

An energy audit is where you have someone come to your work premises to give you advice on how to increase the energy efficiency of your business, leaving you with lower electricity bills. You can get an energy audit from your utility company or even from your industrial electricians. They will be able to advise you on any other saving techniques and tell you if there is anything that needs repairing or replacing. 
Replace equipment with more energy-efficient equipment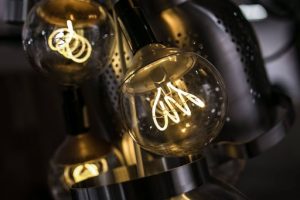 Replacing your equipment with more energy-efficient equipment is something that you may have to do over a period of time. It can end up being quite a big investment, but it will be worth it in the long run. You can start with little things like replacing your light bulbs with LED light bulbs. They are more expensive, but last up to 50 times longer and use a lot less energy than other lightbulbs. 
When you are buying new equipment, you should look for the energy star label which shows that the appliance will run more efficiently and will power down when it has been inactive for a period of time.