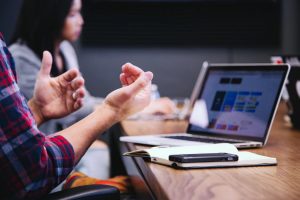 Businesses aren't the most difficult thing to operate once they get going, but until you're able to successfully establish a stable and sustainable workflow, you might find it challenging to hold on to your precious capital. To help you out, we've put together a list of universal ways that a business can save money, be more productive and ultimately grow without plunging into an endless pit of debt.
Stop advertising, start influencing
Did you know that, as a small business, advertising is almost useless? There's one simple reason for this; it's because you're trying to compete with businesses that are a thousand times your size (or perhaps even bigger). A small business needs to start by connecting with the community that has helped them grow. Whether it's providing a niche product for a specific audience or being loyal to the social media influencers that have helped you grow, it's important that you stop thinking about marketing in terms of advertising and start thinking about how you can start influencing people into making purchase decisions.
The fewer "in your face" advertisements you make, the more likely you're going to succeed as a small business because you're not trying to compete with the larger companies. Instead, you're doing what you do best and connecting with communities that understand your product. If you're an honest business with honest goals, then you'll grow without needing to rely on spending millions on advertising.
Start caring about your analytics
Analytics are important but often difficult to understand especially if you're not using the right tools. This is because analytics rely on large sets of data in order to create reports that you can act on. A bunch of numbers and statistics is useless if you're not actively using them for something or visualizing them with graphs and charts. This is why it's important to either start using analytics early on so that you have a lot of data to use or to start using tools and services with built-in analytics.
A good example of this would be using something like WatchCard universal fleet fuel cards. These fuel cards are used by your employees (most likely transport or logistics-related employees such as fleet drivers) to top up the fuel on their vehicles. This gives them a very easy way to ensure they're never out fuel when driving, but the data such as the money used, when the top up was made and so on can be tracked and compiled into sets of data. This will show you things such as how effective your fleet is, where you can save money and how you can optimize your workflow.
Recruit talent, not skills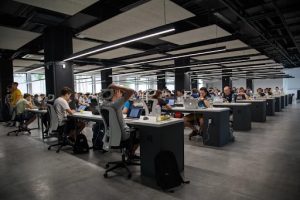 Talent is a lot more effective to recruit than just skilled employees and here's why:
Young talented individuals are a lot more driven because they're new to the industry and have something to prove.

Talent isn't something you can quantify or "prove", meaning they won't cost more to hire because of some qualification or piece of paper.

Talent shows itself through hard work and portfolios, meaning you can recruit people that you know will be a great fit for your business instead of just relying on their credentials.

Every talented individual you hire has a chance to drastically change your business and improve it for the betterment of your entire business.
In short, talented individuals are far more effective than just skilled employees. They're motivated, driven, have a lot more to prove and are hungry for success. You'll find that recruiting talent also means lower costs because talented individuals often come straight out of university or from freelancing careers. So if you're going to cut down on costs while still growing your business, focus more on hiring talented individuals so that you can grow their skills and nurture them into important members of staff instead of just focusing on hiring people with credentials to their name.
Embrace remote workflows
Lastly, we have to mention remote workflows and telecommuting. Thanks to all of the technological advances that we've been adapting for business use, it's possible to use remote workflows with cloud-based services to essentially work from anywhere. Whether it's from a laptop in a cafe or a computer on the other side of the world, remote workflows offer you the chance to hire talent from all over the world and cut down on costs and expenses like purchasing computers or paying for employee travel.
In short, remote workflows help to create agile businesses and are absolutely necessary for any small business that wants to grow.