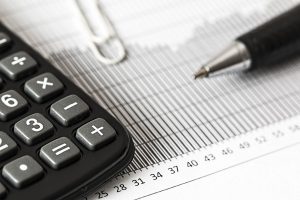 Many of us dream of starting our own business. We're keen to work for ourselves after years of working with terrible managers. We want to escape employment and do things our own way, making money for ourselves without having to do what other people tell us. We're eager to lose the gruelling 9-5 and work more flexibly. We want to hire our own staff and be able to enjoy our work. 
But, it's not always that simple. Wanting to start a business is a long way from actually doing it. Many of us know that we want to work for ourselves, but we don't actually know what it is that we want to do. Or, we have skills which we'd like to use, but we can't find a gap in the market which we might be able to fill. We worry about losing money and failing, and frankly, starting a business can be tough. There are planning, forecasting, hiring, branding, legal issues and many many more things to think about. It's tough, and it's no wonder most people never actually follow through with their dreams. 
Franchising can be the ideal middle ground. Day to day, you'll still work for yourself, making business decisions. But the process of getting started can be much easier. There are around 4000 brands in the US which operate through franchises and in 2018 there were 758,000 franchise establishments. If starting a franchise with a brand like Mosquito Authority Franchising is something that you are interested in, here's a more detailed look at some of the advantages. 
It's an Established Business
Opening a brand new business can be so hard. You might be competing with other, much larger companies that are already well known and have a large audience. They will also have more money, and a far greater reach when it comes to advertising. Getting a new brand known and building a reputation can be difficult as well as costly. 
Opening a franchise means that you already have a known brand behind you. This can give your business a fantastic head start and help you to become competitive from the very beginning. 
Financing Will Be Simpler
Securing finance for an unknown brand can be tricky. Few investors are willing to take significant risks on an unknown, and gaining loans and investments from multiple sources can be exceptionally difficult. 
Gaining finance for a franchise can be much easier. You may need far less to get started in the first place and having a named brand to back you up can make investors and lenders feel more comfortable. 
Franchising is Ideal If You Have Little Experience in Business
It's not only the financial elements of starting a business which can be complex. If it's something that you've never done before it is easy to become overwhelmed with everything that you need to do. 
A franchise is easier. The brand that you are working with will have plenty of advice and guidelines. They may even have structures in place which you have to follow. This can make starting much easier and can be a great way to gain your first experience of starting a business. It can be an experience which is helpful in later life if you ever decide to take the next step and open a business from scratch. 
Existing Connections and Relationships
Opening a franchise can mean that you are able to use the brands existing connections and relationships with suppliers and other businesses. This can make life much more comfortable in the early days and mean that you get better deals, which is sometimes hard for a new, unproven business with no networking experience. 
Extra Support and Security
When you open a business on your own, you are alone. Even if you have staff or a mentor, you are in it alone. It's you at the top, you putting the hours in gaining investment and making plans. It's hard, and it's lonely. 
When you open a franchise, you have support and security from the brand. There are people that you can turn to for advice or support and you are never left on your own if you don't want to be. 
Less Chance of Failure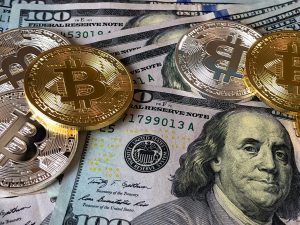 Many new businesses fail within the first two years. If you can become a well-known brand in that time, you may survive long term, but if you can't, you might struggle to stay open. 
As a franchise within a known brand, you've got a much better chance of succeeding. 
You'll Make More Money in the Early Days
Even those businesses that do stay open, often struggle to make a profit in the first two years or so. As a franchisee, you could make money straight away, even with rents and franchise fees.