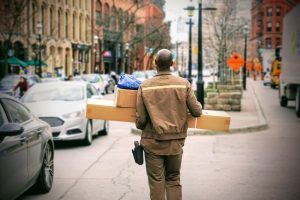 Running an online store has long been one of the more lucrative ways to make money online. With products to sell, a platform which makes it easy to get the word out, and no need for a brick and mortar store, it has never been easier to set up shop and start building your fortune. Of course, though, this sort of business isn't without its challenges. Shipping and handling is one of the biggest of these, with many small companies finding it difficult to manage this aspect of their online store. To help you out with this element of your web-based business, this article will be exploring shipping, and all of the work you're going to have to do to handle it properly.
What Do Customers Expect?
Whether you find it easy to handle shipping or it's become the hardest part of your business, customers will always have high expectations when it comes to this element of your service. There are a number of features you have to offer, and many of them can be tricky for a small business to iron out. You can find a list of these expectations below.
Speed

: People will often choose online stores purely because they offer next day delivery. Online shoppers want to get their

goods as soon as possible

, and will often pay extra for a service like this, but you have to be able to deliver this quickly if you advertise it on your store.

Condition

: Having a product delivered in poor condition is never acceptable. You need a postage company which can perform their job without damaging your products, while also packing them well enough to survive the rigours of transit.

Price

: People will often be willing to pay extra for fast delivery, but will often expect to pay nothing at all for your slowest offerings.

Providing free delivery

means that you have to pay for it, and this isn't always easy when you're also trying to provide competitive pricing for products.
With those expectations in mind, it's time to take a look at how you can deliver all of this. A lot of companies are lax with this when they first start up. This is never a good direction to go in, though, as customers won't be interested in how old you are, and will expect you to provide the level of shipping service they would find from companies like Amazon.
Finding The Right Shipping Partners
The first stage in this process is going to involve finding some shipping partners. There are loads of couriers, haulage companies, and other postage providers out there, but you need to be very selective with the options you choose. There are a number of features to consider when you're exploring this. First and foremost, you need a provider which already has a great reputation for speed, reliability, and affordability. This should be easy enough to figure out for most of your options, with online reviews being widely available for shipping companies.
The rest of the information you're looking for is going to require contacting the providers or researching the information on their websites. Key features like being able to connect to your website, tracking for parcels, and customer notifications are essential, but you should also compare the other features and look for the option which offers the most for your money. It's worth taking your time when going through this.
Connecting Your Shipping To Your Store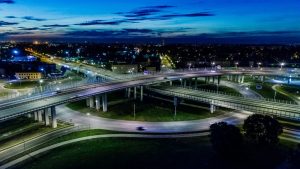 Once you've found a provider which will work for your needs, it will be time to think about connecting them to your store. Platforms like WooCommerce, Shopify, and SquareSpace make this nice and easy, with plugins which can connect the site with the courier to give you dynamic shipping calculators. If you have a label printer at hand, they will also be able to print postage labels which will make your job much faster.
Packing Your Goods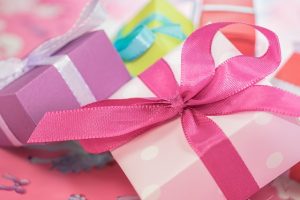 Packing your products is one of the most crucial elements of this service. A lot of postage companies take the blame for damaged goods, though this can often be the fault of the business shipping them. You need to be very careful to pack your goods well enough to survive their journey.
It's worth having a range of different packing options at hand based on what you sell. Small products which aren't going to be damaged by being bent can be sent in simple poly bag mailers. A little bit of bubble wrap can go with this to make sure that the items are extra protected. For goods which can't be bent or might be damaged with bumps, you will need some boxes. Paper padding can be used with them to fill out any empty space, though some companies still use bubble wrap for items which are extra sensitive.
Using fragile labels is always worth it when an item is likely to be damaged. While not all of the postal workers your parcel meets will heed this, it will offer some protection, and you can use this to get compensation if items are damaged when they have been packaged well and have the correct labels.
International Delivery
It's worth touching on international delivery, as this can make the work you have to do quite different. A lot of modern shipping companies will cover customs fees and help you to fill out the right labels for the countries you packages are going to. You are still responsible for this, though, and it will be worth making sure that you pay all of the right fees to ensure that your customers don't have to cover them.
Running an online store is a great way to do business. As with any type of money-making venture, though, you will always have to learn new things and work hard to achieve your goals. Shipping can be a big part of this, being one of the trickiest jobs you have to deal with, and you need to make sure that you can build a daily routine which gets your products out each day. Many companies struggle with this, and this gives you an opportunity to outshine them all.