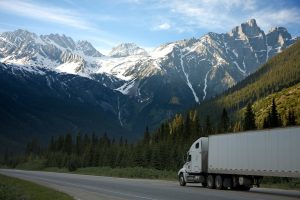 Every year, businesses in the U.S. spend trillions of dollars on shipping costs!
If you're a small business owner, you know how expensive it can be to ship your products. You're probably also struggling to figure out how you can save money on shipping while still delivering your goods in a timely manner.
If you're in this boat right now and aren't sure what to do, keep reading. Listed below are some effective tips that will help you get the best shipping rates for your company.
Factors that Affect Shipping Rates
There are a lot of factors that can contribute to high shipping rates. The following are some of the most influential of which you ought to be aware as a business owner:
Weight of your shipment
Density of your shipment
Distance traveled
Shipping method
Fuel costs
Tariff rates
Customs fees
Tracking and insurance costs
Handling fees
A lot of these factors are outside of your direct control. That doesn't mean you have to accept high shipping rates, though.
Tips for Improving Your Rates
You might not be able to control everything when it comes to calculating shipping rates for your business. However, you can make strategic changes to reduce your rates and keep more money in your business bank account.
Here are some of the most effective techniques you can implement today:
Consider Regional Carriers
It's easy to assume that working with a national or international carrier is going to give you the most bang for your buck. That's not always the case, though.
If you ship goods mainly to one area, you may be better of using a regional carrier instead. Because they cover smaller geographic areas, they tend to offer better rates than other carriers that ship nationwide.
Get Third-Party Insurance
You can almost always save money on insurance by working with a third-party company instead of insuring your goods through your shipping carrier. In some cases, businesses can cut their insurance costs almost in half by switching to a third-party insurance provider.
Do some research to learn about third-party providers in your area and switch over as soon as possible. This is especially helpful if you ship a lot of large or expensive items.
Compare Fees
Always compare fees from different carriers before you choose one. Consider all the potential fees, including fees for weekend delivery or fuel surcharges.
Once you've looked at all the variables, you'll be able to make a more educated decision about which carrier is the best fit for your company. This will also help you avoid paying for features that your business doesn't need right now.
Look into Online Shipping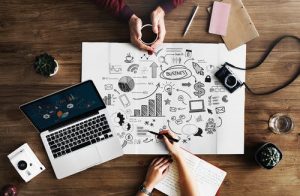 Online shipping can often be much more cost-effective than other options.
With online shipping through companies like Stamps.com, you can buy postage online at a lower rate than what you'd pay if you were shipping through the post office.
Not only is this more affordable, but it makes the shipping process much more convenient for you. No more waiting in line to ship out your products!
Choose the Right Packaging
Choosing the right packaging can have a significant impact on the cost of shipping for your business. If you're using packages that are larger or heavier than what is necessary, your costs are going to add up very quickly.
Using packages that are the appropriate size also shows that your company is dedicated to reducing waste. This can be great for your business's image, especially if you want to be known as a "green" company.
Look for Free Supplies
There are lots of ways you can get your hands on free packaging and shipping supplies. Many large shipping carriers, including UPS and FedEx, will offer you access to free supplies when you purchase certain shipping plans.
You can also buy shipping products in bulk at a discounted rate online. It's not totally free, but it's still more affordable than paying for these items elsewhere.
Reuse Packaging
Don't be afraid to reuse packaging when you can, too.
This helps to cut down on costs, and it's also another way to show your customers that you care about reducing waste. It's a win-win!
Just make sure the packaging is in good shape and you shouldn't have any problems reusing it.
Consider Outsourcing
In some cases, it makes more sense from a financial standpoint to outsource your shipping.
You may have to pay more money upfront if you outsource to a company like Amazon FBA to deal with your shipping needs. However, this could end up saving you money later on, especially if you're dedicating a significant amount of time and resources to shipping.
Think of what else you could do to grow your business when someone else is handling shipping for you.
Send Packages by Freight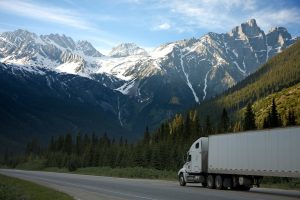 Sometimes, utilizing freight shipping services can help you save money as well.
Freight shipping works very well if you have a high volume of orders that you need to ship out. You can even save more money by splitting up orders so they ship on different trucks (assuming your customers are okay with this, of course).
Don't Be Afraid to Negotiate
Finally, don't be afraid to negotiate with your shipping carrier.
If you ship a high volume of goods each year, you'll have more power than you might think when it comes to negotiating a lower rate.
Your shipping carrier, in most cases, would rather give you a lower rate than lose you as a customer altogether, so don't be afraid to ask.
Get the Best Shipping Rates Today
As you can see, there are a lot of steps you can take to get the best shipping rates possible for your company. Start implementing these strategies today, and you'll find that it's much easier to ship out your products without spending a fortune.
Do you want to learn more about the best way to run your business while also saving money?
If so, check out some of our other articles in the Business section of our website today. You'll find all kinds of useful information here.