If you have decided to leave behind the world of 9-5 work and start your online business, there's much more to success than a good idea. You will need to make sure that you are treating your business seriously, no matter if you have a physical location or just an online store. You have to put the infrastructure in place to make sure that you know what takes your business further and you can secure some solid conversion rates. Below you will find a few tips on how to make your digital business a success.
Brand Name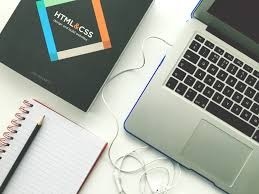 No matter if you are just selling other people's products or services as an affiliate, you will need to make sure that you are branding yourself and your business, as well as other people. You must come up with a brand name and a logo, as well as a motto and tagline that summarizes what you are planning on doing and how it will benefit your target market. It is important that your brand name is catchy and your logo is easy to recognize on social media and your website.
Mission and Vision
Before you start your online business, doing what you like doing, it is important that you define your mission and vision and create a clear value statement. You will need to identify what makes your product or service valuable for your market, so you can communicate the right brand messages to your target market. There are plenty of methods you can use to identify your mission and vision, and you can also find books that will help you position yourself in the marketplace.
Your USP
If you would like to capture the attention of your target market, it is important that you work on designing your unique selling proposition that will make you stand out. This is just as important for online businesses as it is for physical shops and companies. You will need to sit down and think about what makes you unique, how you offer more value for your customers than other companies, and why they should choose you over your competition. This will help you find the gaps in the niche and penetrate your market easier.
Statistical Data
Before you set out and design your online brand, you will need to get to know your market and your potential customers, too. Make use of statistical data freely available from organizations and government agencies, and get to know your market's behavior. You can find out whether or not the industry you are entering is likely to change, grow, or shrink in the next few years, and whether or not there are new trends you should be aware of.
Competition Research
Apart from knowing your customers, you will also have to find out as much as you can about your competition. There are plenty of sources that provide you with useful information. As an example, you can monitor your competition's website and their social media activity. Find out about their pricing strategy and their brand messages, and learn about how people engage with their content online.
Web Hosting and Domain
Once you have gathered all the information needed to launch your online business, it is important that you look for a reliable host and reserve your domain name. This will allow you to have an instant presence online and a virtual shop window. You need to look at the ratings of the host as well as the speed or the servers, so you can avoid problems with your website.
Professional Website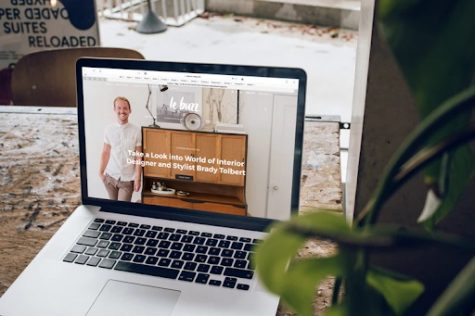 Once you have your domain name and hosting sorted, you will have to look for a reputable web design company to create your image online. You don't just want a simple website; there are plenty of ways you can brand yourself and get your message across. Don't bore your audience to death, and make sure that you are able to improve your business by engaging with your prospects and creating personal connections.
Social Media Profiles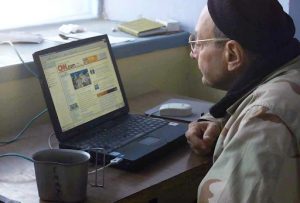 Having a website no longer guarantees success. You will need to be in front of your customers 24/7, and creating professional branded social media profiles will help you get the job done. There are plenty of social media management tools that will take the guesswork out of your branding and help you identify the type of content your audience reacts to. You can schedule your Facebook, Instagram, and Twitter posts, so you don't have to spend several hours on the computer instead of working on your sales and marketing strategy.
An Effective Sales Funnel
If there is one thing that will help you take your business to the next level, it is a well-designed sales funnel. It will help you improve your customer engagement and your conversions, while making the marketing methods more effective gradually. It is important that you think with your customers' head and make sure that you are able to monetize your site and social media accounts as well as possible at every touch point.
A Monetization Strategy
If you simply create messages and brand your business online. You will never be able to get people to buy from you. Create effective call-to-action messages to put on every post or email, so you make it clear what you would like your visitors to do next. Whether it is a residual income you are looking to create through subscription products or one-off sales, you will have to work on your monetization methods to improve your customer value.
A Sound Product
Once you decided how you would like to make money off your website and online marketing, you will have to start working on developing a sound product. The market and competition research you have completed before will help you create the best product that will result in high interest and conversions. Whether you are creating a package or hand made crafts, you will have to know what makes your customers buy and what the most popular features are.
Pricing Strategy
After you decide which product or service you would like to sell on your website and social media pages, you will have to ensure that you get your pricing right. You must bear in mind that cheap is not necessarily going to make it in the market. If your prices are too low, compared with your competitiors', customers will not trust that it is the same or higher quality. You will need to research the prices of similar or substitute products and calculate your potential costs and profits before you decide on your pricing strategy.
Regular Content Updates Plan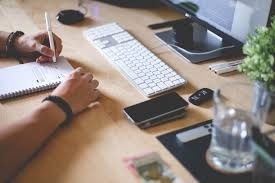 Having a website that simply floats in the space will not make you money. You will have to engage with your audience and get your offers noticed. This is why you need to create a plan for updating your site and social media pages regularly. Monitor the interaction with your content and understand what people are reacting to, share, and like. This will help you create better conversions through your content. Use scheduling tools like Buffer or Hootsuite and have a content management platform to measure the performance of your marketing.
If you would like to make it in the competitive world of digital marketing and online business, it is important that you treat your new venture as a real long term plan. Take care of your branding, develop your USP, engage with a professional web designer and social media marketer, and you will get your online business noticed by the right people.