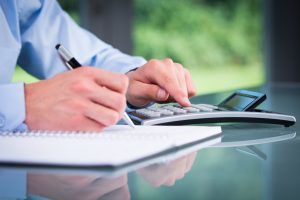 Most people fail to realize that the devil is in the details of running a small business. Even though the marketing and interpersonal skills sides are exhausting in their own right, your business organization could make or break you. That's why it's essential to do bookkeeping as a small business owner. Without it, you're very likely to sink in no time at all.
What is bookkeeping anyway? In essence, it's keeping detailed records of a business' finances. These finances include profits, investments, assets, and expenses. Bookkeeping offers you some unique advantages as a business owner.
For one, a good bookkeeper will always make sure that your financial records comply with the law. On top of this, they'll make sure they follow specific regulations when filing taxes for your business. If you want to keep your business straight with both the local law and IRS alike, hiring a bookkeeper for your business can be one of the best investments you'll ever make.
Organized financial records make an accountant's job much more manageable, too. Because your company's financial analysis will be a relative breeze, you'll save a lot of money on accounting services. Also, you can implement any changes to your company based on your financial analysis much more quickly.
Track Expenses
Last but not least, keeping track of your expenses means you can see precisely where your money is going. That way, you'll be able to avoid any hidden fees and design your budget more wisely. As you're well aware, a smartly-planned budget boosts your chances of commercial success.

Infographic Designed By: Carmel Bookkeeping Pros