You can't set up a business without investing a substantial amount of finances. Of course, with such an investment comes the risk of losing the money if things don't pan out the way you hoped. In fact, many businesses can experience catastrophic financial loss if they cannot make a go of things. A topic you can find out more about and how to safeguard against in the post below. 
Get the right insurances
One way to help guard against catastrophic financial loss when running a business is to make sure that you invest in all the right insurances. Then your company will be protected if the worst does happen. 
Of course, different types of organizations will need varying kinds of insurance to make sure they are covered. In particular, business liability insurance is a must for most. The reason being that this will protect you from legal costs and compensation claims if a third party suffers injury to their person or property at your premises. Something that can, unfortunately, happen surprisingly often. Whether that third party is a customer in a store, a delivery driver making a stop, or even a tradesman making a repair. 
Additionally, investing in worker's compensation insurance is always a smart move. This is because it will protect your company if an employee is injured on site. Something that can be a high risk indeed as your workers will be the ones that spend the most time at your locations. 
Finally, when it comes to business insurance, do not forget that some companies will also need product liability. In fact, being covered for any damage or injury the products you sell means that your business is at a substantially lower risk of catastrophic financial loss. After all, if the worst does happen and your product causes a problem, you will be covered for any compensation due. Something that means this money will not have to come out of your business's profits. 
Guard your reputation fiercely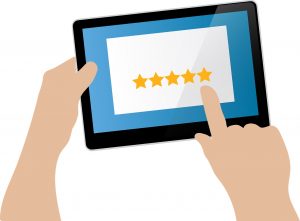 In this online connected society, one of the most valuable things your business has is its reputation. In fact, guarding your business reputation fiercely is an excellent tactic when avoiding catastrophic financial loss. 
The reason for this is that people now Google the brand they are buying from before they make a purchase. Something that means any negative feedback that has not been adequately addressed can make the difference between getting the sale and it going to your competitor instead. In fact, negative PR is likely to impact multiple sales, not just one, and so can have a significant effect on the financial success of your business. With the worst-case scenario being that you do not make enough sales to keep your company buoyant, and so end up losing all of your original investment. 
With this in mind, keeping a tight rein on mentions of your business online, as well as investing in professional help for your PR, can be very beneficial. It can also help to offer instantly and easily accessible customer service via social media and messengers, as well. The reason being that if a customer's issues can be solved fast, they are much less likely to post negative comments and review online. This preserving your reputation and so your investment. 
Don't put all your eggs in one basket.
Diversification is the name of the game if you are looking for financial stability in business. What that means is that it is unwise to put all your eggs in one basket. That is, don't put all of your investment into a single endeavor, because if that fails, it will leave you bereft financially. 
Instead, where possible, try and spread your financial investments across different businesses and enterprises. One effective way of doing this is to part-fund a company and look for additional investors to help you reach your financial goals. 
Of course, doing this may mean that you have less control over how such a business is run. Although, if you can find funding from an expert business source, you can leverage their experience and expertise and leverage into success on the project you are working on. All without having to risk a catastrophic financial loss if things don't pan out. 
Get to know your customers well
Another critical element of protecting your business against financial loss is to make sure that you know your target demographic very well indeed. The benefit of this being by having a good grasp of their needs likes and wants, you can easily tailor your products and the way you market them to ensure they will appeal. 
Of course, making sure your products will appeal to those that you want to buy them can help you make enough sales to be successful. Thus avoiding the catastrophic financial loss that can occur when a business cannot sell enough to stay viable in the market. 
Expand slowly in an environment that is supportive.
With the first flushes of business success, often comes confidence that is perhaps a little premature. In fact, in line with the old adage, 'make hay while the sun shines,' many businesses choose to reinvest any profits from their initial success into expansion. Either into other markets or other locations. 
Sadly, the problem with taking this route is that an expansion that happens to fast is often not sustainable. Something that means the company in question will get left with a lot of expensive stores or facilities to run, and little in the pot to help tide them over. In fact, the additional financial strain that such an expansion can cause often results in catastrophic financial loss, and even the bankruptcy of the entire business. 
To that end, try not to let any initial success in your business go to your head and approach expansions in a steadier, more sensible way. Be sure to do your research to check that the market will support what your business has to offer, as well. Otherwise, your business can end up going from riches to rags very fast indeed.