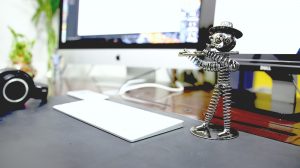 Running a business is hard enough without having to deal with IT problems. It's safe to say nobody enjoys dealing with IT issues, they are the chief cause of many hours wasted and heated discussions in the office. So, wouldn't it be nice if there was some solution that could take all the stress of IT away?
Good news! There is a solution, outsource all your IT Support & Consulting needs to a specialist IT company. You can benefit from quick access to some of the best qualified IT specialists who can help your staff with their IT needs and it could prove far more cost-effective than having in-house IT support staff.
Here are 5 reasons you should consider outsourcing your IT help desk:
1) You Don't Need an In-House IT Help Desk
So, you have a great IT department of qualified professionals that are full of innovation and great ideas to progress your business. However, those IT people spend 80% of their week telling Steve from Floor 3 how to get the printer back up and running. What a colossal waste of their time and your money. IT departments are stretched with the everyday menial IT issues that plague the modern office.
Most of these IT issues could be outsourced to an IT support company that can guide your staff to the solution via the phone in minutes. They can assist your staff with anything from software issues to printer problems.
This helps free up your IT staff to do their actual job developing new applications for your business and improving system efficiency and productivity.
2) You Are Wasting Money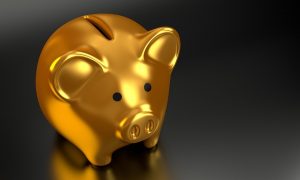 In-house IT support staff don't come cheap. They require a salary, office space, equipment, and a pension. You are also responsible for their continued training, resources, and information. All of this comes at a hefty price and could be outsourced. Plus, if your IT help desk isn't busy then what are they doing?
Outsourcing your IT help desk gives you instant, and sometimes 24/7, access to a large number of IT professionals who have all the latest training, technology, and resources.
This helps lift a huge financial weight off your shoulders, gives your staff the best possible IT support and allows your own IT team to be more productive in the office.
3) Quick Response
We all know how it is, you get a small issue with your computer so you call your IT help desk but they are already dealing with other staff on various floors. By the time they get to you, you have lost an hour of precious work time and failed to respond to an urgent email. What a nightmare!
With an outsourced IT help desk, this issue instantly disappears. You can call your IT support team 24/7 with any issue and usually have it solved quickly over the phone with no disturbance to your in-house IT staff.
Should a member of your staff get a serious IT issue that isn't solvable via phone, your in-house IT team is far more flexible since you outsourced your IT help desk. Therefore, they are free to come to help staff personally without their busy schedule being disturbed too much.
4) Solid Industry Expertise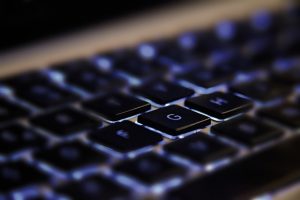 Building a competent IT department in your office is no easy feat. No matter how many IT staff you hire their expertise, qualifications and experience will be limited. Outsourcing your help desk gives you instant access to a large number of IT professionals who between them can fix any issue your staff may come across.
They have designated departments for specific issues that help minimize the time spent on solving the problem which improves your office productivity and morale. No employee enjoys wasting time on IT issues!
An IT support company are constantly training their staff with the latest qualification and knowledge so you will always have access to the best IT support possible.
5) Refocus
IT issues have the potential to disturb the flow of your employee's work and productivity. Continuous issues that take time to resolve start to eat away at their time and can result in your staff losing focus of their core work. Furthermore, if your in-house IT team spends all their time fixing menial IT issues then they also lose focus on their core work which should be developing better applications for your business to increase efficiency, boost productivity and save you money.
Once you have outsourced your IT help desk you will see how it relieves all your departments of IT stress and allows them to focus on what's important, their work and your business mission.