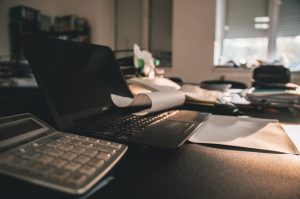 Starting a business is not cheap, with the average startup cost running around $30,000. And that doesn't even include the money needed to keep the business operating.
If you're going to start a business, you need to get your bearings straight. Failure to do so could result in the failure of your business and — in some cases — total financial ruin.
Curious about the specific cost of running a business? Here are 10 things you need to know.
1. Accounting Costs are Sneaky Expensive
While accounting might not comprise quite as much of a business's spending as some other components, it's probably more expensive than you think. Depending on the size and nature of your business, accounting can cost anywhere from 200 to several thousands of dollars a year.
Whereas an accounting software like Quickbooks can be purchased for between $20 and $150 a month, utilizing the services of a contractor will cost you between $30 and $40 an hour. And as you might expect, contractor expenses can add up fast.
You could also consider hiring an accountant full-time. Note, however, that full-time accountants expect to be paid between $35,000 and $80,000 a year.
2. You Can't Hide from Taxes
Business tax rates vary based on the designation of one's business. So, a sole proprietor would be subject to a different tax rate than a corporation, for instance. However, regardless of your business designation, taxes will need to be paid, and they will take a decent chunk out of your budget.
At the present time, the effective tax rate for small businesses is 19.8%. Note, however, that this can more accurately be broken down into a 13.3% rate for sole proprietors, a 23.6% rate for partnerships, a 26.9% rate for S corporations, and a 17.5% rate for C corporations.
3. Contracts Will Cost You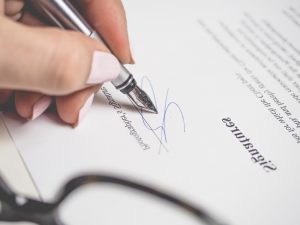 Regardless of the type of business you run, you will need to draw up contracts from time to time. Unfortunately, unless you're well-versed in contract law, you're going to need to pay a lawyer to complete the task for you.
Contract lawyers charge anywhere from $45 to $150 an hour. So, depending on how much you utilize their services, you could be spending anywhere from a few hundred to a few thousand dollars a month.
Note, you can draw up contracts without a lawyer. However, if you lack the proper legal knowledge, you'll be putting yourself at risk.
4. You'll Have to Pay Rent
Unless your business is run online, you will have to pay for a brick-and-mortar facility. Small businesses typically rent their facilities, but buying is an option as well.
As a rule of thumb, you should spend between $100 and $1,000 per employee on rent. So, if you have 5 employees total, you should spend between $500 and $5,000 a month. The exact amount you pay will vary depending on your location and the manner of the facility.
5. There Will Be Utility Costs as Well
If you're going to be paying for a facility, you're also going to have to pay for utilities as well. In most cases, this will mean gas, electric, and water. Note, though, that you might have to pay for internet as well.
Depending on the size of your facility and the rates levied against you by your utility providers, utilities will cost anywhere from a few hundred to a few thousand dollars a month.
6. Employees are Costly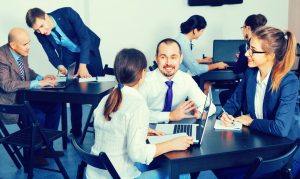 Depending on their responsibilities, employees' salaries could cost you anywhere from $25,000 to $150,000 a year.
Note, however, there are ways to save money in this area.
The first option is to limit the size of your team, relegating more responsibilities to each of your employees. This way, you'll be able to pay 5 salaries instead of, say, 10.
Another option is to hire contractors. Contractor services will still cost you thousands of dollars but will generally cost you less than what you would have paid full-time employees.
Regardless of who you hire, it's wise to spend between 25% and 50% of your budget on employees.
7. Equipment is a Necessity
There is a wide variety of equipment needed to stock an office, factory, restaurant, shop, or warehouse. Furniture, computers, phones, and printers are just a few of the items that you'll need to get your hands on. Obviously, these things cost money.
It's recommended that you spend around 10% of your total startup budget on equipment. Keep in mind, though, that you'll need to set aside some money for repairs and replacements over the years.
8. Marketing is Surprisingly Cheap
Regardless of the type of business you run, you have to market it. This is the only way to alert consumers of its existence and bring in revenue.
Fortunately, due to the existence of the internet, marketing comes cheap. By utilizing social media and a personalized business website, you'll be able to meet the majority of your marketing needs for as low as $15 a month.
Note, however, that if you're going to pay for commercials and radio adverts, you'll have to shell out thousands.
9. You'll Have to Get Insurance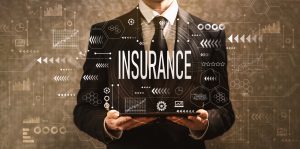 The vast majority of businesses need insurance. However, whereas some businesses can get by with just one or two types of insurance, other businesses require 5 or 6 different types of insurance.
On average, small businesses spend a little over $1,000 a year on insurance. However, depending on your insurance needs, you could spend as much as $10,000 a year.
10. You'll Need Inventory
If your business sells a physical product, you will have to have inventory. After all, you can't sell a product if you don't have it in your possession.
Investor Courtney Sarofim recommends dedicating between 15% and 25% of your total budget to inventory. Of course, if demand requires you to spend more than that, you're advised to do so.
While High, the Cost of Running a Business is Manageable
Though expensive, the cost of running a business can be a very fulfilling way to make a living. For this reason, despite the high operation costs, it's usually worth a go.
Need help making your business a success? The Fortunate Investor has all the info you need.
Browse our other articles now!