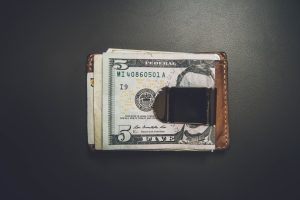 If you want to bring more money into your business, you'll be surprised at just how easy this is to do.
Below, we have 5 easy ways you can bring in more money – take a look and see what you can start doing today. First, find the right business for you.
Focus On The Customers That You Already Have
Don't try to make more money by bringing in a ton of new customers. This just doesn't make sense! Instead, make more money by focusing on the customers you already have. Studies have proven that it's far easier to retain customers than it is to gain new ones. By providing an amazing service and making your customers want to come back for more every time, they will automatically want to recommend you to their friends and family. Think about how you can go above and beyond for them, and what incentives you can provide to keep them coming back again and again. Never make gaining new customers your sole focus.  
Offer More Ways To Pay For Your Products/Services
How about more ways to pay for products/services? Perhaps you could offer a payment plan option, for those who are short on cash, or even Ethospay so you can do credit card processing. The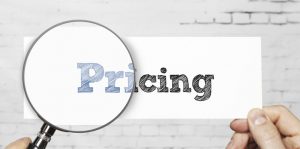 more ways you offer to pay, the better for your customers.
Increase Your Pricing
Review what you currently charge and see if there's anyway you can push those costs higher. It should make sense, of course; you can't just double your pricing with no good reason. However, if you've been grossly undervaluing your business, then it's time to do something about it.
Make sure you do research on what your competitors are charging. It should never be your intention to be the cheapest one. As well as upping the price, it'll help you to consider in what ways you can offer more value, too.
Add Value-added Services or Products.
Maybe you could start selling value-added services or products. Let's say you're a makeup artist; how about selling your own brushes or brands of makeup/makeup remover? If you're a hairdresser, you could create your own hair care products. If you're a cleaner, you could develop your own carpet cleaner. It doesn't even have to be your own; you could always purchase and sell for a profit. It's always best to experiment with different ideas and see what works before fully investing and spending a lot of money on products, so bear this in mind. Try to streamline your marketing with modern and efficient ideas.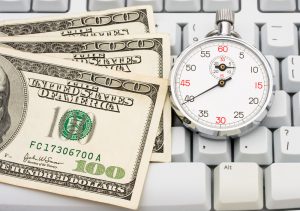 Your assets include your products, services, customers, employees, and more. However, these assets may not be helping you to raise cash like they should be. You could be missing glaringly obvious ways to make money right in front of your face, such as renting out space in your office that you aren't using, or even lending out your employees for the day.
The above are just 5 simple suggestions that you can use to bring more money into your business. Let us know if you have any great ideas.
We are also happy to help through our entrepreneurial coaches services.