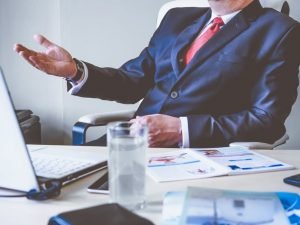 Today's business owners are currently confronted with a myriad of challenges and opportunities at every given time. Those who run their companies successfully look outside their own businesses for better ideas, solutions, and best practices.
Sometimes taking a look at how others do things is the best way to improve your business. With an outside perspective, you can easily understand business aspects that you need. Here are practices that can make any business to stand out from the crowd.
Effective Use of Social Media
The average person spends two hours per day on different types of social media sites in the present age. Interestingly, this is still less than TV but more than how much time is spent eating, grooming, socializing or doing laundry (in order).
With so many social media sites to consider, businesses have to adopt the right strategies to make the most out of them. It is essential to set practical social media goals and use the most viable sites. There's no need to be hectic about using social media since there are features which can be use for such. For example, boosting post in Facebook or using hashtags on Twitter. Once you get the hang of using them,  it'll be no problem infusing it with your business needs. This is one reason why The Fortunate Investor has a strong following on both Facebook, Twitter, and many more social media platforms.
Proper Costing and Pricing
Any visionary business has to know their break-even point. This makes it possible to identify the number of units that if they sell within a given period will cover the total cost of production.
Having this particular knowledge can enable a business to recognize how high or low their price may go. Another factor that can help to manage costing and pricing is having the ability to figure out how the competitors operate. Having a balance on cost and price means that there's a good flow when it comes to business finances.
Knowledge of the Market and Competitors
The knowledge of the market is essential for planning the appropriate means of marketing. This includes knowing the competitors. When a business knows their target market including competitors, they are able to make out what the market needs and the gaps in the market and act accordingly.
Market and competitors behavior is usually subjective both from what consumers need and what is being presented in the industry. Being perceptive on those alone is beneficial for your business.
Health and Safety of Workers
Health and safety is an aspect that any business owner must put into consideration if they want their business to be successful. A business can put in place measures to ensure they employ healthy and equally important, trustworthy workers. They can use, for example, a marijuana hair test to identify individuals who are long-term drug users. Many companies are also creating wellness programs to prevent future health issues.
Occupational health and safety show that the organization is socially responsible, improves and secures brand value, improves productivity, and builds a healthy, strong workforce. This ultimately increases the worker's competency levels and their commitment to the company. It also decreases business disruptions.
Keep Clear Records
Every decision a business makes should be based on reliable, verifiable information. A true entrepreneur will be studying the market to discover the best ways of doing business and seize better opportunities. For this to be possible, the business owner must establish a proper bookkeeping system. There's no mystery in this. Bookkeeping is the practice of filing day–to–day transactions of the business. If a company records and understands its transactions, the entrepreneur can easily control the business. Keeping records on how your business works is basically a guidance in itself. You have solid proof to use when it comes to issues, complaints or anything thereof.
Be Tax-compliant
It is a legal obligation for businesses to register for tax when they commence self-employment. This does not necessarily mean they must pay taxes at the initial stages. In some instances, it may result in repayment. Some businesses can claim artist's' exemption on certain products. On another note, tax means paying well to your obligation as a business-registered area. Check out HR Block and TurboTax as easy and reputable online tax software.
There is a monetary need when it comes to putting up a business since it provides enough of a spectrum in establishing an initial environment. But one also needs to plan well and use the best strategies to achieve their objectives. Whatever decisions a business makes, however, they need to be based on credible data.