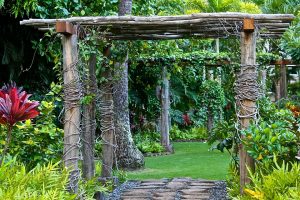 The hospitality sector is built on the ability of hotels and bed and breakfast businesses to provide their guests with high-quality services. Services are the official currency to measure the performance and success of a hotel. Ultimately, delivering services is the promise the hotel makes its guests.
Elements such as investing in comfortable beddings are a no brainer. A hotel that can't offer a restful night is unlikely to remain open for long! But aside from the expected commodities and facilities of the hospitality sector, what can hotels do to go above and beyond their functions? The real question you want to ask is, when everything is right, what can hotels do to make a difference?
Create a relaxing space for your guests
A quiet night is the minimum a hotel can offer. But relaxation, on the other hand, is a topic that doesn't often appear in the hospitality sector. After all, in a business where guests are only authorized to access a limited space, it can be tricky to introduce the concept of peacefulness. But by working closely with interior design and commercial landscaping service professionals, the hotel can offer an experience that extends beyond the bedroom. Indeed, the creation of an inviting garden can encourage guests to indulge in a casual walk outside, surrounded by nature. Similarly, a carefully designed lounge area can also invite guests to sit down and relax in a peaceful space – using soothing colors and sounds, for example.
Personalize your services
How often does a guest book in the same hotel? Business travelers are likely to find themselves revisiting the same locations, and therefore booking the same hotel. Leisure travelers, on the other hand, rarely revisit a hotel, unless it is close to an airport or another big transport hub. It's crucial for the hotel to make the stay of regular guests as comfortable as possible, using CRM solutions to keep all relevant information in one place. For instance, a recurring guest will appreciate a "welcome back" offer that compiles the knowledge from their previous visits, such as a discount of their favorite drink at the bar or a sweet treat for their birthday.
Provide all the ingredients for a healthy stay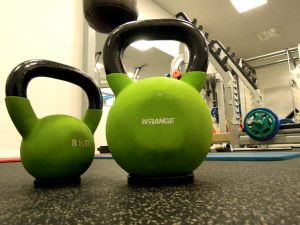 More and more guests expect their hotel to offer fitness facilities. When a gym isn't available in the hotel, bedrooms are sometimes provided with individual gym equipment. For other guests, the gym studio or the hotel pool is all the facilities they need. While fitness might feel like a luxury, it's a welcome addition to hotel services for busy guests on business trips.
Make your services accessible to all
Finally, while accessibility rooms have started to appear in most hotels, it's fair to say that the accessibility factor focuses primarily on wheelchairs users and reduced mobility guests. Guests who are blind, for instance, can use the technology in the room for lack of a voice over system. Deaf guests can struggle to order their breakfast in the morning. In other words, unless your hotel is fully accessibility friendly, you're failing some of your guests.
In conclusion, there is still a lot of room for hotels to deepen and enhance their – already excellent – services. The return on investment for your service improvement is not monetary. But don't let it stop you. Your reputation in the hospitality sector will dramatically benefit from being on the few hotels who go above and beyond for its guests.