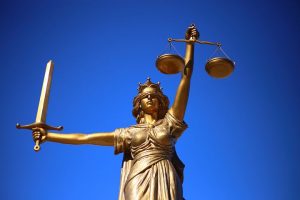 There is much for you to think about as a business owner.
There's your profit margin, for starters. And then there are the needs of your employees and customers to consider. You also have your reputation to uphold, which is especially important considering the threat of your nearest business rivals. Unsurprisingly then, running a business isn't especially easy.
And to top it all off, you also have the legal side of your business to consider. This will impact on the other facets we have mentioned as, if you go against the law, you profits will suffer along with your reputation, and you might end up getting sued from your staff and customers. The upshot of this? Your business could fail.
So, with the above in mind, here are the legal tips that could save your business.
#1: Read the rules and regulations that are relevant to your business
These shouldn't be hard to find, as there will be industry websites and forums online  that will contain the information you need to read. There will also be government websites that contain regulations around employment law, health and safety, and the taxation laws that are applicable in your locale. You can also find out further information about the legislation relevant to your business across the many articles on the internet, such as the following linked article on tacho rules that pertain to businesses using commercial vehicles. Study the rules and regulations you find and follow the steps required. By doing so, you are less likely to fall prey to legal fines and unpleasant news stories in the local media.
#2: Be mindful of your actions
You are asking for trouble if you walk the thin blue line of the law, so don't do anything stupid. By which we mean don't harass an employee at work, don't make deals with shady business people, and don't say something that could be considered libellous. We have only touched upon a few examples here, but you get the point. Watch what you do and say, as you are only asking for trouble if you breach any law relating to business or employment. And that leads us to the next point.
#3: Hire an attorney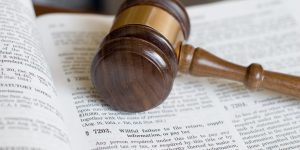 This should be something you should have done at the beginning of your startup, as with the advice given, you will have been given the advice needed to stay in line with local business and tax laws. Still, if you didn't take that step, then now is the time to do so. If you have made mistakes in any area of business, the attorney will steer you onto the necessary paths before you land yourself in trouble. You should also keep your attorney on speed dial, as should you run into legal problems down the line, you will have somebody on your side to help you rise from the legal entanglements you have found yourself in. 
#4: Take further steps to protect your business
Aside from the suggestions given so far, there is more you can do. Obtaining liability insurance, for example, will protect you from any compensation claims made by injured parties on your business premises. You should also use the services of your attorney when drawing up business contracts, as with the inclusion of certain clauses and legal phrases, you will be exempt from harm if you are unable to fulfill a contract for an unexpected reason. And be sure to safeguard your computer systems with the help of an IT firm, as by protecting your business from hackers, you are less likely to incur a data breach and the wrath of angry customers or clients.
So, follow these suggestions if you have thus far failed to do so. You might just save your business from harm if you do.
Thanks for reading.