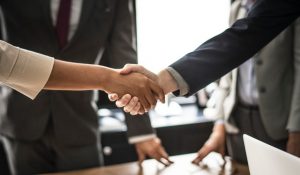 You might have big plans for your startup, but it's just a fact of early startup existence that professionalism can feel far away. When it's just you, sitting at your kitchen table, trying to move things forward, it's hard to feel like a bona fide, legitimate business. It can feel like you're playing at being a company, rather than the real thing. One way to change this is to up your professionalism levels. It won't change things in a heartbeat, but it will nudge you in the right direction. Below, we take a look at a bunch of ways you can achieve this goal.
Take it Seriously
Everything begins with your attitude. If you're not taking your company seriously, then you can't expect anyone else to take it seriously, either. As such, one of the best ways to make your new startup feel more professional is to simply…act professionally. When you're the only employee, you're setting the tone entirely. Make sure that you're viewing your business as a legitimate business, rather than just a fun side project. You'll find that you'll be less likely to cut corners that would undo the professional feel if you're approaching the venture from the right angle.
Where You Work
Having said that, while your attitude is important, you'll also want to make it easy for yourself to get into the right mindset. For example, it can be difficult to feel professional if you're just working from your kitchen table, in your pajamas. As such, it's recommended that you take a look at where and how you're working. You might find that it's easier to get into the professional vibe if you have a desk at a coworking space, for example — it's like working in a traditional office, and they put you in the work frame of mind. You may also benefit from having set hours, too. You'll be more disciplined if you're working from, say, 9 – 5 pm rather than just waiting for inspiration to strike.
The Business Basics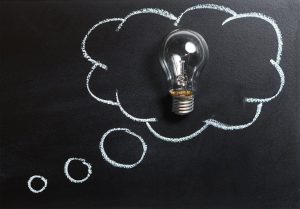 You'll be building things slowly, but you'll find it easier to progress — or at least be more comfortable with slow progress — if you have some of the business essentials in place. Things will feel a lot more real if you have, say, a business website, dedicated phone service, headquarters (that's not your home address), and so on. These things will help to legitimize your company in the eyes of your potential customers, and also yourself. If there's nothing to differentiate you from an established business, then you won't need to feel like an impostor anymore: you'll be a legitimate business.
Get the Look
How you present yourself is hugely important in business. You don't just do it for the sake of your clients; it's also about how you see yourself. If you're well-groomed, well-dressed, and all-around have an appearance that impresses, then you'll find that outsiders see you more professional, and that you take yourself more seriously, too. It's a bit like putting on a costume — when it's on, you'll know that it's time to get into the professional swing of things.
Find Your Voice
There's a reason why branding is so important to companies: it gives them an identity. If you've got a cohesive look and overall feel that influences your conduct, corporate literature, and so on, then you'll naturally move in a more professional direction. It's when everything seems ad hoc and divisive that things become complicated. If you're going to present yourself well and see yourself as a professional organization, then a strong brand identity is essential. If you don't know what you're doing when it comes to this aspect of your business, you can look at working with a third-party company to help you.
Stay Legal
There's a big difference between a company that is treated as a small side-project by the owner, and one that's credible, professional, and going places. When you first start out, it's normal to feel like a small fish in a large pond, and it's easy just to have a "let's see what happens" approach. If you take things seriously, and make sure that you're legally sound, then you'll find that your entire outfit feels more professional. Work with a startup business lawyer, and they'll help you to select the right legal structure for your business, register any trademarks and copyrights, and more. You'll feel more like a professional company once you've taken care of all the legal aspects that other businesses also have to follow. Plus, it'll be difficult to feel that your operation is just a small side project when you've been set up as a legitimate entity.
Handling Your Finances
Finances don't seem all that important when you first begin your startup, chiefly because you don't have much money to play with anyway. However, it's important that you're working to keep your business and personal finances separate as early as possible. Funding will come in one form or another eventually, and when it does, you'll find it's much easier to manage if your personal and business financials worlds aren't overlapping. The money for your business will be solely for improving company-related aspects.
Focused Marketing
You sometimes see the marketing attempts of new startups, and it is, well, not all that effective or impressive. That's because they're presenting themselves for what they are — which is a small, new business — rather than where they want to be, which is a successful, established business. When it comes to your marketing, present yourself bigger than you are. It'll change how people who interact with your business see you, and also how you see yourself.
An Eye On the Future
Finally, remember to keep an eye on the future. While you'll need to take care of all the essential daily tasks, it's advisable that you look to where you'll be going in the not too distant future. It'll help you to keep the dream alive when it's just you working in your home — that's the case now, but won't be forever.