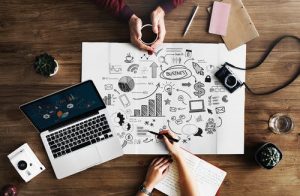 There are many varied approaches to running business, and many of them have a lot going for them. But if you are keen to make sure that  your business is going to be truly successful in the way you would hope, then you need to think about finding some kind of way to make it as integrated and tight as possible. Having this kind of approach to any business is absolutely going to mean that it is much easier to run, that its processes are more in tune, and that the goals of the business – whatever they might be – are going to be suitably addressed in the manner that you would hope. In this article, we are going to discuss what you can do to ensure that you run your business like a tight ship. Start with these elements, and you will find that that is considerably easier than you might have even hoped.
Clarity Of Vision
Something that helps to keep everything working in a tight order is if you are very clear on what the overall vision is for the business. Your vision is one of the first things that you will need to decide on, and you might find it surprising how hard it is to get to the bottom of. However, as long as you make sure that you are working on it, you will find that it means your business is much more in line with itself, and that is hugely important for ensuring that it is run well. The question here that most people will find themselves struggling with is what a vision should actually be, what it should sound like, and what it should cover.
Most of all, a vision is merely an expression of what you hope for from your business. What kind of position do you want it to hold in the world, in what ways would you want it to change people's lives, and what can you see it doing in a perfect world. These things should be pondered on before you do anything else, and as long as you get to a place where you are really clear on them, you will find that this really positively affects your business in a number of important ways. If you have a business partner, be sure to discuss this with them so you can work together to run your business like a tight ship. It is useful to have someone to sound ideas off of at first, so that you can work towards a much more solid vision for your business' future, and therefore hope for great things indeed.
Solid Planning
Essentially, that vision is the beginning of the process of planning your business' future out, which is something else that you need to be strongly focused on if you are to ensure that your business is run in the right way. Planning out your business so that you can know exactly what needs doing when and what kind of results you can expect from it is something that is going to help you to direct your business in the right way at each turn. This planning should be detailed and thorough, and you should ensure that it has some flexibility too, so that you can expect to be able to change it up wherever that might prove necessary, as if quite often the case in any business. Most importantly, the plan should actually be written down, and it should be written in a clear and precise manner. This will form your basis for any groundwork you do, and you need to be able to refer to it whenever necessary.
Technological Assistance
These days, there is little in your business that you will ever do without some kind of technological assistance aiding you along. Rather than shunning this, you should make a point of making the most of it, as that is what is ultimately going to allow you to ensure that you are moving in the right direction and that everything is as easy as you would hope it to be. Many of the specific things which make for a better run business are especially helped by the use of the right technology, so that is something that you might want to bear in mind in particular. For instance, you might be keen to get hold of an enterprise resource planning suite, which is a suite of software designed to help you with the integrated management of your business. You can get some SAP licensing tips from Softengine if you are thinking of using that, but whatever you go for, this is bound to help you out hugely.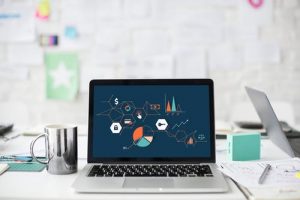 One other main way in which technology will make a difference here is if you ensure that you are utilizing any tech which is going to be particularly useful for anything physical that you need to do. If you are creating your own products, for instance, then there will almost certainly be some kind of machinery which is better than others which you might want to use, and so on. It's all about making sure that you are using the tech which is definitely best for your business. If you can do that, you will find that you can run your business much more as you really want to and like a tight ship.
Employee Engagement
It makes little difference how you want the business to be run if you are not managing to get your employees on board, so you need to think about positive employee engagement too and how you are going to make that work out. The more positively and forthrightly you can engage with your employees in this way, and ensure that they are on the same page as you regarding what you need to do in the business, then the more likely it is that the business will be run in exactly the way that you are hoping for. This engagement is an ongoing affair, and something you need to work on as best as you can at all times, but you can make it a lot easier by adapting a method of open, clear communication across the board in your business at all times. The more you do that, and the more that you train your staff up to where they need to be, the more likely it is that you will be able to run your business as you see fit.