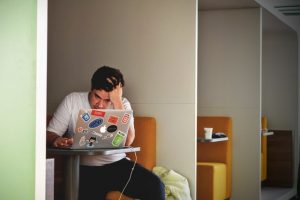 You'd like to think that everyone that interacts with your business would be nothing but rainbows and hugs, but alas, this is the real world we're living in, and that's unlikely to be the case. While the majority of your customers and clients will be lovely and accommodating, from time to time, you'll come across those who, for various reasons, make your life extra tricky. This can make your job less fun, and even cause severe problems if they're intent on doing your business harm. The good news is that there are things you can do to limit the amount of damage they're able to do. Below, we take a look at a few tips on how to make handling demanding customers a little more straightforward.
Identify Them In the First Place
A person can't do too much damage to your business if they're not your client in the first place. While in the early days you'll want to accept work from everyone (it's fair to give everyone a chance), over time you'll begin to sense the warning signs that will provide something of a heads up that they might be difficult to work with. For example, if they're overly demanding even when you first begin talking, you can rest assured that they will be the same — or worse — once they're paying you money. Also, you'll learn to trust your instincts. If you have the feeling that they will be more trouble than they're worth, then turn them down. You don't need to accept work from everyone who comes your way.
Realistic Targets
It's true that some clients can be overly demanding, but it's also true that some businesses don't help themselves. They set unrealistic targets and make promises that will be a stretch to keep. It's much better to simply be honest about what your clients can expect. If you can exceed them, then great — you'll have a deeply satisfied customer on your hands. You can't blame someone for complaining if they expected a certain standard of work but ended up getting something that was inferior. Don't make it difficult for yourself; avoid overselling your capabilities.
Stay Calm and Collected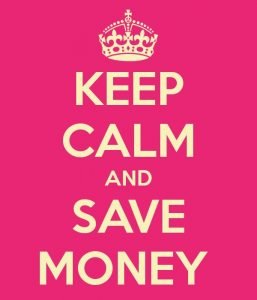 There'll be times when a customer complains; it's unavoidable. Hopefully, they will be nice about it. But humans aren't always nice — there will be times when you're essentially be shouted at because they in some way feel aggrieved. It's not going to be fun. Indeed, you'll want to meet their fire with fire of your own. But this is never a smart approach; it might feel cathartic at the moment, but you'll regret it later when you realize that you've escalated the situation. Don't stoop to their level, no matter how incorrect their assertions might be. Learn the practice of staying calm and collected even when you're facing an angry client — it'll be a valuable tool that'll always eventually give you the upper hand.
Have A System For Dealing With Issues
Your first complaint will come as a surprise, and a disappointment. But instead of getting too down that someone wants to talk bad about your work, use it as an opportunity to perfect how you deal with complaints. The first one might be terrible, but by your second or third complaint, you'll have created a step by step guide for dealing with them. You might, for instance, assign a member of staff to deal with problems. While you can't control whether someone gives you negative feedback or not, you can control how you respond to them.
Internal Inquiries
Of course, it's important to keep in mind that not every complaint will be ridiculously out of order. Indeed, in the early days of your business, when you're still figuring things out, some of the complaints might have more credibility than you'd care to admit. When someone makes a complaint, it's important that you're not getting defensive and blaming the customer, rather than looking inward. They might have expressed themselves in terms that you don't like, but that doesn't mean that what they're saying is ridiculous. After each complaint, conduct a little bit of self-analysis. It's a great opportunity to improve the areas where you're not quite yet firing on all cylinders.
Get Covered
For the most part, complaints against your business will involve little more than negative feedback, which you can take steps to correct. But from time to time, you might find that customers want to go further than simply telling you that they were unhappy with your work; they want to be compensated for what they perceive as inadequate work. You can't stop such claims from coming your way, but you can prevent them from having an overly negative impact on your business finances. Take out an e&o insurance policy, and you'll have a financial safety cushion against such claims. Without it, you might be responsible for potentially millions in legal fees and settlements. With it, you'll know that fighting your corner won't have to cost you the earth.
Handling Reviews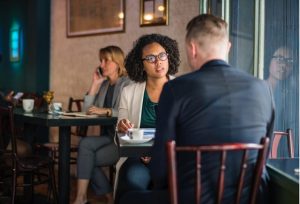 The internet has done a lot of good when it comes to making the world a fairer place. It's given a voice to the people. Alas, some people abuse this system by writing negative reviews that are based on lies or only half-truths. And like it or not, this feedback can change how people perceive your company. There are some ways to remove bad reviews from the web, or you can put your side of the argument across by replying directly to the review. Nearly all review sites have the option to "claim" your page, and actively manage it. When you're replying, remember to keep things civil — your words are going to live on a like time in digital space.
Accept They're Part of the Job
Customer complaints are frustrating, and especially so when the complaints are unfounded. You'll be making it much easier to handle them by accepting that they're part of the job; they're nothing that you should take personally. Deal with them, and move on.
Latest posts by The Fortunate Investor
(see all)