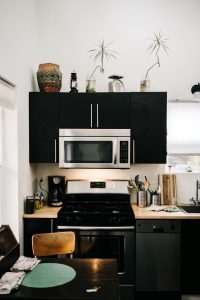 Whether it's the credit crunch or the student debt crisis to blame, there are more people renting their homes than at any time since the year 1965.
Fewer people are owning than ever before, meaning that rental properties are both in demand and a lucrative option for anyone looking to make some money. If you're looking to find the most profitable rental property, you need to know what to look for.
Here are four things that your property needs to have.
1. Location Is Everything
When you're looking to have the ideal rental property, your location is going to be everything.
If you don't have a good location, then it doesn't matter how great your property is. No one wants to stay in a mansion in the middle of a desert or right on a natural disaster fault line.
The quality of the neighborhood that you buy in is going to make a huge difference in who you attract to your rental property. Both the types of tenants and the rate of vacancy is going to be greatly impacted.
If you buy a nice house in a university town, you might end up making a fair amount on rent every year.
However, you might have to turn everything over every year and find all new tenants. If the area has a lot of transience, you might not have as many tenants who are trying to build their lives and careers while in your building.
Some areas actually discourage or have ordinances against people who want to turn homes into rentals. You could have a lot of bureaucratic issues if you try to rent out in the wrong region, as the local community might be trying to discourage this.
2. Watch Property Taxes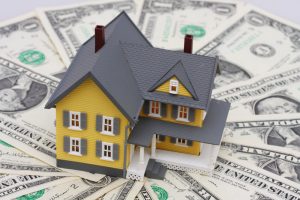 One of the more frustrating aspects of buying a rental property is dealing with property taxes.
If you've invested in multiple properties, you might be dealing with a broad range of property taxes that correspond to different regions. They're not uniform across a region and if you're planning on making money from rent, you'll have to calculate accordingly.
If you have a property in an area that has high property taxes, that won't impact you as much if you have a property geared toward long-term rentals. If your tenants are going to change every few months or few years, you might struggle to get people to pay those high fees.
Every municipality's assessment office has all the details you need to find out about taxes you'll have to pay. Talk to other homeowners in the region as well to get an idea on what to expect.
While you might think that the current fees are okay, look out for a region where there could be hikes in upcoming years.
When a town needs money, they sometimes raise property taxes. This can end up costing you more than you realize, meaning that you need to increase your rents.
If you're looking for someone to keep an eye on things after you set them up, check out this great source.
3. Families Have Needs
While you might not have kids of your own, the people who rent from you might.
Even if they don't, they might consider kids in the future and want to know that you live in a good place to raise them. Schools and crime are very important to people trying to raise a family.
If you have spaces that are large enough to raise a family, you'll have people looking to rent who are ready to settle down.
The local educational facilities and schools are going to play a big part in their decisions. Good schools that are nearby are going to increase your property's value, but also lead to higher taxes.
When you're looking at the bottom line, a place with schools nearby s going to cost you more to own. However, it's going to be more rewarding in the long run with the type of tenants you get and the type of rent you can charge.
When people are looking for a home, safety means a lot.
No one wants to move to a place that's a hotspot for criminal activities, not even criminals. You can call the local police to find out about crime statistics. You'll get a feel for things just driving around the area at night.
While vandalism and petty crimes are irritating, they won't drive away tenants as much as violent crimes will.
4. People Need A Place To Work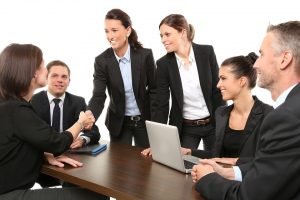 Whether you realize it or not, the local job market is going to make a difference when you're looking for where you should own a place. If jobs are good, then you'll be able to charge higher rents. However, the cost will be much higher.
If a place is booming or about to open up a big employment facility, it's going to attract a lot of people. This means more tenants and even an increase in competitive rates.
If you're wondering what's happening in the job market, you can go through the local paper and see what people are talking about. You can even hit the nearby diner and see what people are talking about.
The closer your building is to a nearby factory or facility, the more you'll be able to charge. People will pay a higher premium to be closer to work and to save some time on their daily commute.
Rental Properties Need to be Maintained
While rental properties can be a lucrative investment, if you don't invest in maintaining them, you'll lose tenants. The better you take care of the space, the more your tenants will trust and appreciate you.
If credit is an issue in investing, check out our guide to repairing yours.