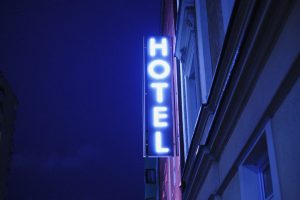 One out of every 18 Americans is employed by the tourism industry. The total revenue from hotels in the US was $200 billion in 2018.
Why do we pay so much for fluffy pillows, room service, and continental breakfast? The answer is simple. We love to be somewhere else.
Americans work and play for months with occasional dreamy glances out our frosty windows, fantasizing about a change of climate, a fresh, new place, and a relaxed attitude. We would love to have someone else clear away our dishes, make our beds, and ask what we want for a change.
If you have a great concept for a hotel, motel, or resort, you are probably excited by the prospect of jumping in the deep end of your rooftop pool. Yet many of those wondering how to open a hotel is vexed by the amount of initial capital the venture will require.
How can you open a hotel without much cash? Let's take a look.
Get a Little Experience
Whether you are answering phones, washing dishes, or cleaning rooms, a little experience in the industry will go a long way when you are ready to open your own hotel. You will learn about customer service and gain valuable insight into the business. If you are really serious about a future in hospitality, get a degree in hotel management.
If you know that local hotel business is not doing well, offer to work for them for a while, and do an impressive job. If the building goes up for sale and you are interested in purchasing it, you will get more than just a passing nod.
Find Some Financing
Many start-up companies rely on financing at the onset. Some lenders, such as Assets America, specialize in hotel credit lines.
If you are pitching your idea to wealthy investors, it is important to give them a simplified version of your hotel concept. Describe why it is unique, and why an establishment of this kind is currently an unmet need in the neighborhood you are considering. Be sure to exude confidence and optimism.
Give your investor your company's projections, and let them know whether or not they will be offered an exit strategy. Don't bore them with lengthy explanations.
Know What Kind of Place You Want To Open
Hotels that have 25 rooms or more account for over 83% of industry revenue. Motels consist of 12%.
The highest-grossing 30% of hotels in an area are known as upscale or luxury. They can cost between $30 to $60 million or more to invest in.
The middle 30% of an area's hotels are considered mid-priced. These hotels are anywhere between $2 and $15 million to start. Finally, the lowest 30% of hotels are considered economy, or budget.
Investing in a budget establishment may not be the wisest plan at first, even though it will require the least amount of capital. Remember that your competitors may be able to undercut your prices, and they may have less overhead.
Hotels generate money by selling out their rooms, providing food and beverages, and renting out meeting and conference rooms.
Investing For The First Time
If you are investing in a hotel for the first time, it may be best to buy a building that is already being used as one. Construction is an enormous expense, and it may be smarter to start with something that already has rooms, heating, and plumbing in place.
The purchases you make as a hotel owner will likely account for 30% of your revenue. This includes food, liquor, bedding, and room supplies.
26% of your revenue will probably go toward wages, including concierge, front desk, management, accounting, marketing, room-cleaning, waitstaff, and kitchen staff.
If you are planning on running the business yourself with a few friends or family members, you may want to think about starting a Bed and Breakfast where you can clean rooms, cook, and manage reservations without a need to hire out. You will learn the business and gain valuable experience for bigger ventures.
Another 7.6% of your earnings will go to rent and utilities. 4.6% will be paid for the franchise if that is what you have invested in. The world leaders in the industry are Hilton, Marriott, and Intercontinental Hotels.
Come Up With a Great Business Plan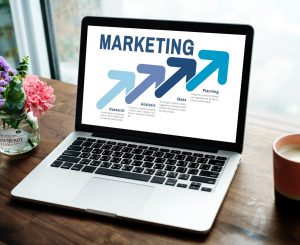 Find a location where competitors are currently not meeting customers' needs. You will need to provide knowledgeable, courteous service and have a unique approach.
If your idea is a theme, be sure to describe how it will resonate with potential customers. As with any strategy, you may need to focus on one target client base at the expense of others. A cartoon-themed hotel, for example, will likely not get much patronage from local business conferences.
It is important to have a website where potential customers can easily book a room. Make your website mobile-friendly as well by using Google AMP. Any special offers, tips, or loyalty programs can be advertised online or on social media. Folks may click on your article about a local tree-lighting and find themselves very attracted to your bed-and-breakfast.
Be sure to communicate often with customers who ask questions about your establishment. You can ask very satisfied guests to leave reviews on sites like Tripadvisor or Yelp. And consider hosting local events in your meeting rooms so more folks will have a chance to see the place and recommend it to out-of-town guests.
Consider a Hospitality Marketing Agency
A hospitality marketing agency could have a life-changing impact on your hotel's future success.
The name of the game is marketing. If you want your business venture to be successful, you should highly consider putting a good chunk of profit towards marketing. Marketing includes digital services like SEO, managing online revenue, the website to social media, and cultivating a brand/image that makes your hotel memorable.
A hospitality marketing agency could help your brand come to life before there's anything built yet. When battling against the big hotel and tourism chains, it is crucial to stand out and offer a physical and online experience that your guests haven't felt yet. This comes down to copywriting, reputation, and unique strategies to promote your brand.
How To Open a Hotel
If you gain some hospitality experience, research the market, and find out about financing, you know a lot more than you think about how to open a hotel.
For more information, learn more about starting a business.