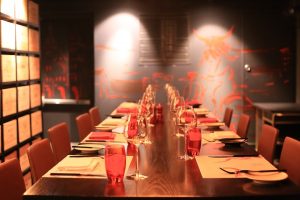 You've worked hard to make your dream come true. But you've got there; you've opened your very own restaurant. Every year, more than 10,000 restaurants are forced to close down. Additionally, some reputable and well-established restaurant chains such as Subway, for instance, are also struggling to maintain all their locations open. In other words, your dream restaurant is not guaranteed to succeed. 
However, it's worth mentioning that there are some obvious closure reasons that you avoid, such as failing to comply with hygiene regulations or dealing with rude staff. For business owners, there is nothing more disheartening that doing everything right and still failing to attract customers to your restaurant. What is going wrong? 
Your digital image is lacking some style
It's the age of the Internet. While your patrons don't eat online, they rely on your website to decide whether your place is worthy of a visit. If you're still using a self-built website that you created with an outdated, free template, it's fair to say that you are harming your business image. Most people expect a restaurant website to showcase some of the favorite dishes, pictures of the dinner area, and an updated menu list. Additionally, your content should be top-notch. Spelling mistakes affect your reputation, as web visitors assume that a company that doesn't bother checking what it publishes online probably apply the same lack of care to its cooking. 
Your equipment is not up-to-the-challenge
Nobody likes to wait for ages to receive the dish they've ordered. On a busy night, customers are typically aware that there will be a waiting time. However, when your customers are forced to wait no matter what, you might consider the quality of your commercial kitchen equipment. While it might be tempting to purchase second-hand equipment, it can affect the speed of cooking as well as the quality of the dish. A used oven may not cook evenly, for instance, leaving some areas almost raw while others are overcooked.  
Your menu is boring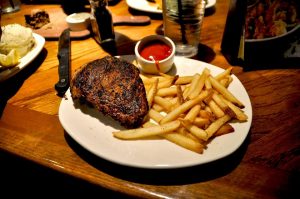 Short ribs, pizza, Ahi tuna tartare. Your customers have seen the same dishes one hundred times over in restaurants. And the truth is, they're bored to death of them. While it might be easy to pick the most popular dishes and put them on your menu, you can leave your customers feeling disenchanted with the options. Admittedly, there's a difficult dilemma between profitability and originality. However, sometimes adding a creative spin to the menu doesn't have to break the bank. If you're doing pizza, maybe you should stay away from the traditional pepperoni and Margherita options to offer something different. 
You are not up-to-date
Your customers live in the 21st century. So far, nothing new about it. But is your business up-to-date with their needs? More and more people are demanding a vast choice of payment methods, from smartphone payments to Paypal. What's wrong with going beyond the traditional credit card option? Additionally, the young generation is not keen on phone bookings. Many prefer to book online or directly via social media. Failing to supply digital alternatives can make it hard to renew your customership. 
People expect from your restaurant to create an experience they won't forget. They want you to meet their needs, not only in terms of diet, but also in terms of payment preferences, digital communication, and creativity. You should not only think of food, but of how to elevate their nights as a whole.