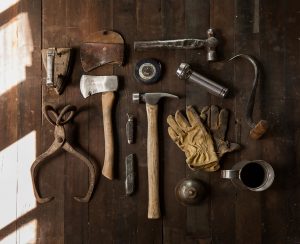 If you've worked in the construction industry your whole life, you may well tire of life as an independent contractor. After some years or even decades you may decide that the time has come to take it upon yourself to create your own firm and take your life, your livelihood and your career into your own hands. 
In some regards, a construction firm is like any other startup, nothing is more important to it than its reputation. Indeed, given the enormous liability represented by construction projects it's fair to say that reputation is arguably more important in the construction industry than any other. Unfortunately, unlike other startups, construction firms face enormous overhead costs and low profit margins, making it hard for them to find the balance that all businesses need to thrive. 
Your nascent firm's reputation will be integral to its growth and prosperity. With that in mind, we'll look at some of the ways in which you can improve your business, increase operational efficiency and maintain a sterling reputation…
Invest in your tools
It goes without saying that you'll be investing in talent. Nonetheless, your talented team needs the right tools to deliver outstanding results. And that's easier said than done in a high-cost, low-margin game like construction. If you're strapped for cash, hire purchase may be a more cost-effective option than buying outright. While you'll have to pay interest at least you know that you have reliable new tools.
Remember, that investing in your tools is about more than just sourcing your tools. It's also about ensuring that they are well maintained so that they perform consistently. Check out a company like lift maintenance services from Hin Chong who can keep your equipment running at peak efficiency. Not only will you be able to deliver consistent results to clients, you'll also enjoy efficient operations with minimal downtime. 
And that includes digital tools!
It's not just construction tools that will improve your workflow and ensure consistently great results. You should also consider the digital tools at your disposal such as project management apps. These are much more than on-screen to-do lists. They allow you to assign tasks to team members and monitor when they are carried out to give you a clearer picture of the status of the project as a whole. 
Invest in your digital presence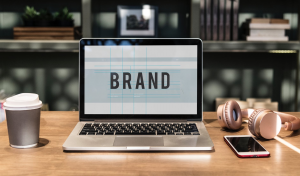 Construction relied heavily on word of mouth and client referrals. Nonetheless, you should still invest time, effort and capital in your digital presence. Make sure you have an active social media presence or at the very least an attractive and responsive website. You can wow  prospective clients with images of previous successes, testimonials of happy customers and details of your accreditation or licensing to give prospects the peace of mind that will ensure trust and enhance your reputation. 
It's entirely understandable that infant construction firms will want to keep their overhead costs under control. However, it's also essential to invest where it matters to build your reputation. Fortunately, when you box clever, there are always ways in which you can ameliorate overhead costs.