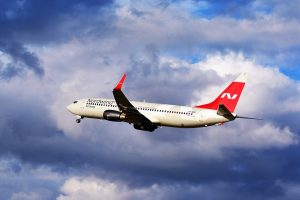 Appealing to a broad customer base is the best way to turn a struggling business into a multi-million dollar trendsetter. There is one problem – location. Sometimes, consumers are out of range of your marketing campaign and can't see it. And, if they can't view it, then they can't consume the information and make a conversion. 
Who thought geography would be the kingmaker in 2019?
The good news is it isn't. Not because it doesn't have a part to play – it does – but because you can broadcast your brand far and wide with the right chess moves. Here are four ways to location-proof your advertising campaigns.
Climb Every Mountain
The most remote places are the hardest to reach, but getting there isn't impossible. Take a mountain as an example. Today, regular people don specialist gear and scale some of the toughest peaks on the planet for their amusement. What they do in their spare time is none of your business; what is your business is what they wear. With these promotional bandanas for business, they will be your personal marketers and you won't have to pay them a penny. The key is to break the process down into chunks and find a suitable niche no matter how great the challenge seems at first.
Bring Microdata Offline
Online, there is a massive market for microdata, also known as tags. To optimize their SEO strategy further, a business uses keywords and phrases wherever possible. This includes in video content, through their images and in titles and subtitles – basically, anywhere they can fit it organically. By using this tactic offline, you can advertise to your base anywhere in the world, as pharmaceuticals prove. Modern pills have the name of the manufacturer inscribed for the sole purpose of marketing. You can do the same with stationery, accessories, and company assets.
Put Up Screens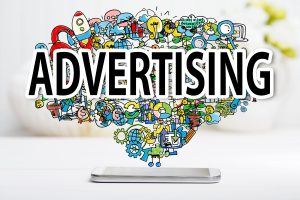 The human eye is drawn to a television screen like a moth to a flame. As soon as there is content on the monitor, people will look to see what it is, and you should use this to your advantage. Installing screens should allow you to advertise to the public regardless of whether they are sat at home or on the move. Taxis have screens in the back for the user's entertainment, for example. If putting screens up is unfeasible, you should take out advertising space with the company in charge.
Take A Break
The fact that advertising is everywhere desensitizes people to the message you're trying to get across. If you can't grab their attention, trying to reach the farthest reaches of the globe is a waste of time and money. Therefore, you should take a break and let your base rest. Not only will the advert have a greater effect when it returns, but you'll be able to analyze where you went wrong. Giving consumers want they want in terms of marketing is a surefire way to reach them regardless of their location.
Why? It's because the message will stick in their head and never leave.