Do you scoff at the mere mention of lawyers? Many people see them as the enemy, people who have jobs that need them to bounce around words and try to exploit loopholes for their client. It's a very naive way to see the world because as as matter of fact, they can greatly help you. Whether it's in personal life when you get injured by someone else's negligence or perhaps in your business. The true power of lawyers becomes noticeable when you are a business and you need some kind of contract drawn up so you can officially move ahead with a project. They also come in handy when you're being attacked by another company or sued by a customer. In essence, their whole job is to know the law and use it strategically to help their client. Not a whole lot is known about lawyers that can help businesses because all we ever seen in culture is the lawyer who is defending a private citizen. Be you never know when they might come in handy.
Draining your for money
Believe it not, some people in the world just want to make a quick buck, even if it means doing the wrong thing. Some people can claim to use your product and suffered an injury because of it. Even though their story is completely fabricated if you don't have a good lawyer to defend you they can drain you of money. Not to mention that if you lose a case where a customer was hurt by your product, the negative publicity is going to be incredibly damaging. A lawyer will build a case that shows why the other party is wrong. They'll study your product, they'll research and collect data about the general industry and how your type of products are supposed to be correctly used. They will cross examine the other party and poke holes in their argument when they can see them. It's never nice to be accused of something that isn't true in your personal life, but when it's business your reputation is at stake.
Going ahead with a project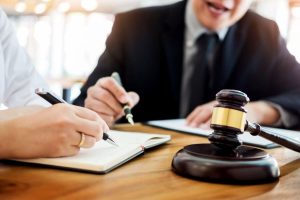 If you are certain type of business then you will need to draw up contracts that are going to hold parties to account while also protecting you. One of the industries that regularly involves this kind of approach is the construction industry. If you're planning on building a large commercial office skyscraper, or a manufacturing facility on land owned by the government you will need construction lawyers. They will design and create the pre-contractual review and also the final contract review. You the business will of course be the one who writes the contract as the deal you're making has very specific details but a construction lawyer will make sure you're not exposed. The lawyer will also help you in joint venture negotiations so you can remain inside legal practices regarding materials and also workers rights.
A lawyer is irreplaceable in business. Many businesses will find themselves in a legal hole if they dont' make sure they have someone with expert knowledge of the law working for them to protect their business.