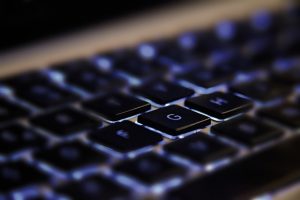 Great business empires that we see right now, are mostly from the pre-millennial age. McDonalds, Coca-Cola, Microsoft, Apple, Nike and General Electric are all companies that started way before 2000. When the internet and IT networks came online and made a huge impact on the way we do business, everything changed. How you build a business empire now, isn't so straightforward as it once was. All those companies started off with bricks and mortar which eventually integrated IT networks. However nowadays it's the complete norm. This is because of how consumers which to buy and experience their products and services. IT network is the highway that allows them to do so. It not only hosts the various software you use but it also allows you to run your business more efficiently. Yet, there's a catch. Different industries and different sectors within those industries, requires businesses to have different networks. How does this affect your business?
A fast-flowing business
Businesses that run at a faster pace are inherently going to need IT networks that account for this. It's not like a warehouse inventory management network that simply manages products, quantities and their storage style. For example if you have a catering business you will need an IT network based around import and export if you get your products from overseas and a HACCP network. The former can be something like an Export Management network (EMS). Quite simply, your network is accomodating logistical networks that go from your own business to the delivery network such as trucks and then on to the ports and cargo ships. A complex network but essentially it's very linear.
However a HACCP is internally intricate. HACCP stands for Health Analysis and Critical Control Point. What this does is monitor the quality of your products that you have temporarily stored and where and when they will be used. The key issues here are microbiological such as harmful bacteria from poor storage, expiry date and bad conditions. Chemicals that might be spilled on the food and contamination. And lastly the physical quality of the produce and foreign bodies. These are things that your employees monitoring the food products you make and or sell are kept to a high standard so you have a consistent level of products to sell. As you can see a fast-flowing business that is always racing against time needs a proactive management networks that make up your IT network.
In the land of surprises
There are some industries that are inherently full of surprises. Perhaps no more so is the healthcare industry because you're constantly dealing with new people who all have different and many times, unique problems. So how would your IT network look like? Well firstly you need to be constantly up-to-date with the new laws that your country passes in it's political institutions. You never know when a new party in charge will turn the tables upside down of the existing laws. So a network of systems that allows your business to be freshly updated and implement new laws, certainly helps protect your business from lawsuits. One of the things you need to be wary about in this regard is HIPAA. Sometimes people who seem like they are unable to pay for their care, might actually be covered by HIPAA. Their circumstances might have changed such as losing their job or simply switching occupations.
For that you need a particular Healthcare IT Company that does have systems that keep your business in line with the HIPAA laws. Risk analysis in this specific area is done by the company, to prevent your business from being exposed to situations that might end up in a legal battle. They also have a management service which provides oversight of your vendor services such as EHR suppliers. Electronic health record companies are moved with the flow of your business, so your doctors, nurses and surgeons all have direct access to patient's records. If your employees change anything, the EHR vendors are monitored to check if they have carried over the changes made on their end as well. 
The needs of heavyweights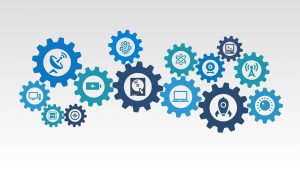 The manufacturing industry is by far the most complex of all. Just think about how many different materials automobile brands use in their products. Leather, plastic, a variety of metals, rubber, lithium, cotton and more. These are all integrated into the supply chain management systems and inventory management systems as well. Therefore for the infrastructure, businesses need to have plenty of cloud storage space as new materials are introduced and stored in the warehouses. It's imperative then that the IT network is cleanly connected so only the managers are able to see what is going on and when they need to make more orders. However it's also important that the risk analysis and research and development departments are privy to this raw knowledge as well.
A manufacturing execution system (MES) is the primary system which manufacturers use to track and document how well the transformation of raw materials into goals i.e. products has gone. One of the most crucial parts of all this is the resource scheduling. Unlike any other industry, the manufacturing industry runs on very tight order schedules. For example, car manufacturers expect to build a certain amount of cars per week. For the model of car they have on a particular line, they know that on average accounting for human errors and general defects, they will need a precise amount of leather for car seats that week. So for next week, they have already ordered a new amount of raw leather material as per the MES automated schedule. However, the schedule can be changed and the quantity as well. The amount of material used as the amount of satisfactory products that are made, can then be studied to see where losses if any are being made. 
Every single industry has it's very own IT infrastructure design. The management systems are all different as the needs are different. For your business, you must make sure that your systems are networked so full and fluid communication can be made and proper vigilance is taken for all expenditures.