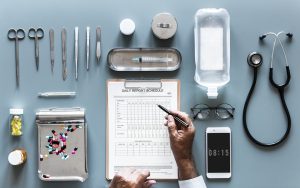 If you play your cards right, then your healthcare business will make a lot of money. You're in a lucrative industry, so there's definitely the potential to make a significant profit. The question is, what do you do with all this money?
It can be tempting to pocket it all, but the better idea is to invest the profits back into your business. As a result, you can start growing bigger and bigger – which will only lead to more profits in the future! So, here are a few productive ways you can invest these profits:
Upgrade your equipment
If you want your business to be the best, then you need to get your hands on the best equipment. As you just start out, it can be impossible to afford some of the most modern items out there. So, when you start making money, you should invest in a few upgrades. There are loads of great ideas such as Automated Vial Filling machines that automatically fill vials up with medication for you. There are various other pieces of equipment that improve your storage and inventory – and then there are things like digital x-ray machines, etc.
Of course, your upgrades will vary depending on the type of healthcare business you run. But, you will be able to find some newer or more improved versions of what you already have. Upgrade them, and your business will improve.
Run a marketing campaign
Spending your profits on a marketing campaign is a productive thing to do for many reasons. Mainly, it's a way to spread the word about your brand and gain more recognition. As a result, you can draw in more customers and make more money!
Invest in a marketing agency that can put together a campaign for you. They'll zero in on your target audience and ensure that your healthcare business becomes more widely known. It's a fantastic step to take after enjoying success as you can build on the success you've already had.
Invest in your environment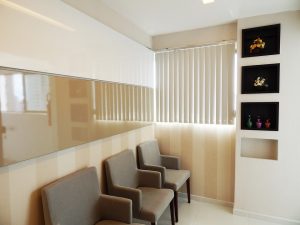 No, we're not talking about the environment around us, but rather the environment inside your healthcare business. When you run a company like this, then it's essential that all of your clients feel comfortable and at ease. A big part of this stems from your place of work.
So, use some of your money and improve the way everything looks. There are some simple ideas here; buy more comfortable chairs for any waiting areas, invest in comfy carpeting, get some tables and books for people to read. Listen to customer feedback as well – or ask for it – see what people think of your setting and what can be improved to make them feel more comfortable.
The thing with these three ideas is that they offer good returns on your investment. When you upgrade your equipment, you improve the standard of your service, which leads to more customer satisfaction. Therefore, you're more likely to see people returning, you'll see positive reviews that bring in new customers, which leads to more money. Then, upgrading your environment improves customer satisfaction again, which has the same effect. Lastly, investing in a marketing campaign is an easy way to bring in new customers, find new leads, and make more money.