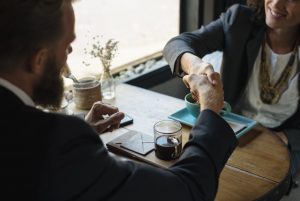 Voluntary turnover costs U.S. businesses a staggering $1 trillion every year, according to Gallup. More than half of employees who left their jobs say that their manager could have done something to prevent this situation in the first place.
As a business owner, it's your responsibility to invest in people who invest in you. Companies with engaged employees report up to 147 percent higher earnings per share compared to those that don't invest in their workforce.
Furthermore, engaged employees are 87 percent less likely to leave their jobs than their peers.
A high turnover rate not only affects your profits but also hurts your image and branding efforts. You might find it difficult to attract top talent and promote yourself as a business that takes pride in making employees happy.
Luckily, it's never too late to build a positive company culture and increase employee engagement. Remember, it's not all about the money.
Here's what you can do to reduce turnover rates and retain talent in your organization.
Hire the Right People
Make sure you hire the right people in the first place. Look beyond their skills and try to determine whether or not they're a good fit for your business.
Most skills can be developed or improved through practice and training. A solid work ethic, enthusiasm, or motivation, on the other hand, isn't something one can learn.
When conducting job interviews, pay attention to the cultural fit. Use a mix of behavioral and situational questions. Market the job properly so that potential employees know what's expected from them.
Offer Competitive Compensation
Let's be honest. A skilled employee is unlikely to accept a job in your organization unless you come up with a really good offer.
Sure, you can settle for less and hire an intern or a fresh graduate, but they won't stick around for too long if their efforts are not properly compensated.
Reward your employees with a competitive benefits package. This will boost their motivation and make them think twice before quitting their jobs. If you're short on money, seek other ways to cut costs, such as using a check stub maker or switching to energy-efficient equipment.
Focus on Your Employees' Needs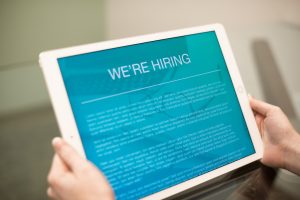 Many companies make the mistake of treating employees like numbers. Don't be one of them.
The people who work for you need to maintain work-life balance and feel comfortable with their role. Give them the freedom to adjust their work schedules or take a day off when necessary.
Conduct polls and surveys to see what your staff expects from you. Request feedback regularly and keep an open line of communication with your employees. Reward their hard work with subsidized gym memberships, training opportunities, performance bonuses, and other perks.
Invest in People Who Invest in You to Make Your Business Thrive
Your employees are your most valuable asset. Without them, you wouldn't be where you are today. It's their hard work and dedication that keeps your business strong and drives profitability.
Invest in people who invest in you. Recognize and reward their accomplishments, offer constructive feedback, and create opportunities for growth. Build a company culture that fosters collaboration and employee engagement.
Do you feel like your employees are losing their motivation? Use these strategies to boost their morale and work performance!