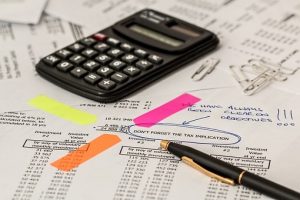 Purchasing insurance can be daunting and overwhelming. In this post, we're going to focus on different types of insurance for transport.
Different Types Of Motorbike Insurance
Motorcycle insurance is a necessity for you to be legally on the roads. However, there are so many different types of motor insurance policies available, and this can make it difficult for people to choose the right plan for them. To discover more about the different types of motor cover that is available, read on.
There are generally three main types of motor cover provided by insurance companies – third party, comprehensive and third party fire and theft. Third party is the most basic type of insurance, and is the minimum legal requirement for motorbike users. This kind of insurance covers damage to property, as well as liability for injury or damage to a third party. It does not cover personal injury or damage to your motorbike. Your insurer will also not pay out if your bike has been set on fire or it has been stolen. To receive coverage for this, you will need to take out a third party, fire and theft policy, which will provide you with all of the protection offer in a third party policy, as well as covering you if your bike has been stolen, involved in a fire, or if damage has occurred as a consequence of attempted theft. Losses for successful thefts are also covered. This policy, however, does not include cover for personal injury or damage to your motorbike. For this, you will need to go for comprehensive cover, which is the recommended solution for most motorbike users.
Boats Are A Valuable Asset, Protect Yours
Pleasure craft insurance is something you definitely need to invest in if you have purchased a boat from one of the yacht brokers around the world. After all, boats are valuable assets, and there is simply no way to plan for an unforeseen event or to understand how severe the damage can be, until it has happened and it is too late. This is why you need to have insurance in place from the very start.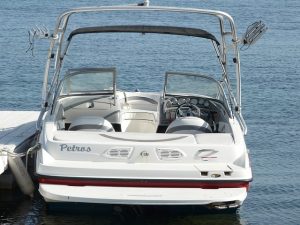 There are generally four different types of pleasure craft insurance options, which are as follows: inland waterways, small craft, motorboats and vessels, and luxury yachts. Inland waterways insurance covers rivercraft and cancels, including yachts, cruisers and narrow boats on all kinds of inland waterways. Small craft policies from insurance companies are designed for boats that are up to 7m in length. Motorboats and vessels insurance covers all types of RIBs, racing boats, cruisers, powerboats and yachts.
Finally, there is also luxury yacht insurance, which is for high value boats. It is important to ensure you choose the right type of policy for your boat. Generally, the most insured events when it comes to pleasure craft insurance are salvage, i.e. if your boat has needed to be retrieved, recovered, or rescued in any way, as well as injury, liability following collision, and damage or loss to the vessel up to the value insured. It is important to take the time to compare different policies against one and other when looking for the best one for your business.
Bike Insurance – Common Questions Answered
Bike insurance is something that you should definitely consider if you are someone that cycles, no matter whether you cycle to work and back every day, or you are someone who enjoys cycling as a leisure activity. You may have not considered insuring your bike, as it may not be one of your most expensive assets. However, it is something that is definitely worth thinking about.
In this section, we are going to answer some of the most common questions relating to this type of general insurance. So, let's begin with the most obvious: why do you need bike insurance? Locking your bike to a lamp is not enough to ensure that it will not be stolen. Bike cover will protect you in such incidents while also offering coverage for any accidental damage or accidents involving a third party.
How do you choose the right bike insurance policy? There are a number of factors you need to consider. Firstly, what level of coverage do you want? Do you want a policy that covers you for accidental damage and loss, or do you want something more extensive? You also need to think about the type of bike you own, and whether there are other people using your bike will also play a key role. Will bike insurance be covered in my home insurance plan anyway? This may be the case, or it may not. Every insurance policy is different, and so you will need to refer to your home insurance policy details for a definitive answer to this.