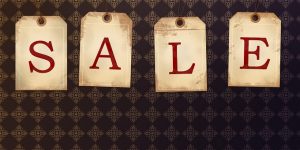 If there is one thing all business owners want, it is a lot of revenue! With that being said, read on to discover two methods you can use to improve your sales.
Improving your sales forecasting
Are you finding it difficult to generate a sales forecast for your company, which encourages growth while giving an accurate depiction of reality? Sales forecasting is a vital part of any business, yet it is not always easy to do. However, if you get your sales forecasts wrong, it can have serious ramifications for your company, as they underpin profit and growth while also being integral in determining a revenue strategy, cost of sales, supply chain management, and resource allocation.
Sales Forecasting
So, with that in mind, let's take a look at some sales forecasting tips that you can count on…
–    Collaborate with all of your departments – A lot of businesses are making the mistake of failing to collaborate when putting together their sales forecasts. Your forecast is only going to be effective if it analyses data from all areas of your company. This is why it is pivotal to have input from representatives from all departments.
–    Be aware of how your sales strategy and revenue forecast impact each other – Smart sales leaders realize that strategy and forecasting are very much related, yet they are also independent of each other. If you have a sales strategy that has been executed well, it can give you critical insights into your forecasting efforts. Equally, if you have forecasts that are accurate, it can help you to make informed decisions about improving your strategy. Despite this, a sound revenue strategy does not mean an excellent forecast and vice versa.
–    Weed out bias by relying on numerous data sets – One of the hidden dangers of collaboration is that each business unit has a specific goal, and so their data is likely to support this. To weed out this data basis, you need to rely on numerous data sources and points of view. You will need good document management & scanning services to achieve this. After all, keeping everything stored and organized properly is imperative.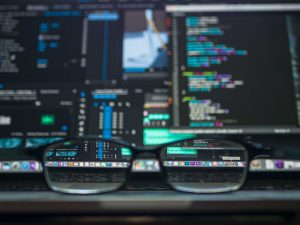 –    Analyse trends using technology – Today, the sky is the limit for businesses in terms of technology. There is software for everything, and this includes analyzing trends. You must have an evolving and clear view of the trends that are having an impact on your business. Doing this manually can be incredibly difficult, which is why investing in revenue forecasting technology comes highly recommended.
–    Only include opportunities that are feasible in terms of where they are going to go next – The best revenue forecasters or those that look at an opportunity and scrutinize whether it is a real opportunity or not. Is this something that really can be taken to the next step? And, what will this next step be?
–    Set frequent forecasting sessions – Last but not least, you should make sure that regular times are allocated for the forecasting process. Stick to these times and do not forecast outside of them. Otherwise, you will end up getting sucked in by the entire process, and this can cause data that was once helpful to be jumbled into numbers with no evident or clear line of thought.
Importance of Name Badges and Name Tags
If your business does not make use of employee name badges at present then you are missing out on a huge marketing opportunity, among many other benefits too. On the surface, a name tag seems like a very small and in some people's eyes even insignificant tool. Nonetheless, if you delve beyond the surface you will see that whilst a name badge may be small in size, it certainly is not in terms of what it can offer to your company. This section aims to enlighten you to just how important name badges and tags can prove to be for your business.
To begin, let's delve into how name tags can be used as a fantastic branding and marketing opportunity. First and foremost, they strengthen the image of your company because they look professional and give off a sophisticated vibe. A high quality and well-designed name tag can certainly upgrade your brand image. In terms of marketing, you should view your business's name badge as an advertising tool. Every time your employees wear your company's name badge they are effectively advertising your company. Everyone who passes them by will see your business's logo and thus you will become ingrained in their mind. In fact, a name badge has a similar effect to that of a personalized product, such as personalized bags.
Customer Experience
The benefits to be had run a lot deeper than this. You will also increase your customers' experience substantially. Your members of staff will be much more approachable and it creates a direct connection between consumer and employee. After all, any customer will be able to approach a member of staff; they will know who works for you and who doesn't, and they will be able to get their attention via saying their name. This makes the experience a lot more relaxed and enjoyable. After all, nobody wants to play a game of guess the staff member. This usually always ends up in humiliation. We've all been there; when you ask someone for help only to find they are a customer just like you are.
And last but not least, a lot of people do not realize the monumental impact name tags can have on employee morale. Name tags help to make everyone feel unified and part of a team. This will make each employee feel valued and you are assured to notice a rise in productivity levels as a result. After all, a happy working space promotes a productive one. Not only this, but if you have a large business whereby not everybody knows each other, it can sometimes be very awkward for members of one department to approach someone from another department. Thus, name badges make it easier for everyone to work together too.
As you can see there are lots of benefits to be gained by deciding to utilize company name badges, hence they have grown to become considered an important part of any business. The branding opportunities, potential for productivity enhancement, and improved customer experience, are all qualities that simply cannot be ignored. After all, who would not want their business to gain on these three fronts?