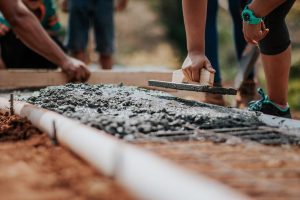 Having the right office space is so important in any business. The work environment has a big impact on the productivity of your employees and if your office is not designed in the right way, it could be damaging your business. When it comes to choosing office space, it's important that you draw up a list of priorities and consider what you want in an office space. Are you looking for something open plan or do you prefer a more traditional cubicle layout? Do you need other amenities on site? You also need to find a location that is convenient for you and your employees to get to. That's a lot of different criteria to meet and it's not likely that you will find somewhere that ticks every single one of those boxes. That's why a lot of people decide to build their own office buildings. If you have the capital to do that, it's the best way to get exactly what you want from an office. However, a lot of work goes into designing and building an office, so it's important that you consider these things. 
Buying Land
The first thing that you'll need before you can start building your office is some land. When you are buying land, the location is obviously the first thing that you need to think about. If you are looking somewhere very central, the price of the land is going to shoot up. But if you go for the cheapest plot of land that you can find, it's going to be in a terrible location, so you need to find some kind of middle ground. The location isn't the only thing that you need to think about, you also need to ensure that the land is suitable for building on. Some land isn't ideal for building on so you need to have a survey carried out before you buy a plot. 
Choosing Materials
The materials that you choose for your office building make a big difference. When deciding on materials, you need to consider what your priorities are. If you want to put an office up quickly, you should consider some of the benefits of a modular office building. A modular office is far easier to put up and it also gives you the opportunity to add sections in the future easily, as the business grows. Environmentally friendly materials and good quality insulation are both important as well because they can reduce the overall running costs of the office, which saves you a lot of money. 
Designing The Interior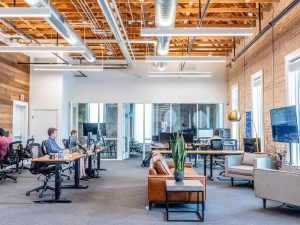 The design of the interior is the most important thing because you need to find ways to create the perfect office space for your business. The best way to design an office is to think about how your employees interact and work together and build the office around that. You should also focus on things like the flow of natural light and creating good recreational spaces for employees as well. Your employees are more productive when they are happy, and you should keep that in mind when designing the office. 
Building your own office space is a great way to get the office location that you want, but it can easily go wrong if you don't follow these important tips.