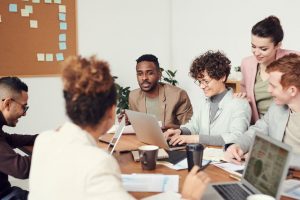 Let's cut to the chase — assuming you can get your employees to be fully engaged all of the time is unrealistic.
There's too much going on in people's personal lives to expect 100% commitment.
However, you can create a more fulfilling and productive workspace where people want to do their best.
Follow these guidelines on how to engage your employees to improve your office.
How to Engage Employees: Treat Them As Individuals
There's a difference between training and development. Training is job-specific, while development has open-ended goals that build up the individual.
Personalize employee development based on each person's interest. You want them to feel excited about the opportunity to grow.
The relevancy of the development should be clear. In other words, it should be obvious how it applies to the person and what they want to accomplish.
The best way to find out how each person can grow is to ask them. Rather than assuming what they need, find out from them what would make them feel more confident and engaged.
There's no universal motivator, so it's essential to find out what motivates each person you work with and find a way to meet their needs.
Then, provide development in small units, called microlearning. This keeps things fresh and helps people remember easier.
Allow For Change
In addition to finding out what motivates your people, you should regularly ask them for their input.
Opening up this line of communication allows employees to take ownership of opinions and change they want to see in the office.
This requires keeping your mind open, which is a fair trade-off for creating a more dynamic, engaged office.
In response to the global work-life imbalance, Microsoft implemented a four-day workweek for a month. It resulted in a 40% boost in productivity, as well as 23% less electricity and 60% less paper.
Allowing change has created a more productive workflow for Microsoft and has made employees feel more excited about work.
If that's too big of a step, consider revamping Monday mornings.
Rather than having communal dread of Monday's, offer breakfast and time to socialize before transitioning back to work.
Care About Your Employee Wellbeing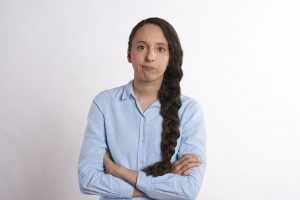 Nearly two-thirds of U.S. workers are stressed most of the time, for a variety of reasons.
Chronic stress leads to serious health problems, sleep issues, and finally, less production and motivation at work.
Help your employees manage stress by investing in their health and well-being.
Offer suggestions on how to create a work-life balance. Provide information about local exercise classes.  Create an office-wide step-count challenge.
This will make everyone happier to work, as they'll be healthier, happier, and more balanced in general.
Ask What Your Employees Need
Ultimately, learning how to engage employees requires asking them.
Open up the dialogue and see what changes you can make to improve the life and work at your office. Invest in employees as people, not assets, considering their wellbeing and preferences.
If you do these things, engagement and motivation will naturally increase.
Keep reading our article for more ways to make your office more productive.