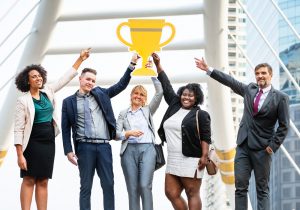 Driving your business to success is something that every business owner wants to achieve, but it doesn't always happen. In what is now a very competitive world, the introduction of social media and the online domain means being heard amongst the crowd is tough work. If you're looking at ways to improve the success rate of your business, then read on.
Have A Solid Business Plan
The most important place to start when it comes to working on your rate of success is to come back to your business plan. Do you have one and if so, is it up to date? You may have created your business plan fairly recently, or you did one, to begin with but haven't looked back over it for some time. Some businesses don't even have one, and that can be pretty foolish because it's like navigating blindly with very little direction. There's no way that you're going to get the success your company deserves if you don't have clear objectives and goals for the current and future state of your business.
When it comes to your business plan, you should have your goals and values for the business clearly laid out and if you're objectives and goals for the company are now outdated, sit down and think about what you'd like to achieve going forward. This business plan will then keep you heading in the right direction but will also be something useful to refer back on.
Always Make Your Customers A Priority
Your customers should always remain a priority, no matter how busy your company becomes. There should always be a relationship between the business and every customer because it's important to a customer that they feel valued and simply not just another bit of profit in your bank. This passion to building customer relationships is what can keep continued success but to also help spread the word to new customers about improvements you make to the products or services you provide and the benefits you provide to your customers.
Ensure that you always have great communications with your customers and do everything you can to interact with your customers, whether that's over the phone, via post, email or online through social media platforms. There are now so many ways to communicate with your customers so there's really no excuse.
But Know That Your Staff Are Always At The Top
Although staff are a priority, it certainly should be of no surprise that your staff members should always be your main focus. They are, after all providing your business with the day to day functions that help continue its growth and success. Again, staff like to feel valued and in order to improve your success rate as a business, you should be providing your staff with all the tools and motivation they need to do their job and more. Provide that same support to your staff that you do with the customers and give them the opportunity to flourish within the company through regular incentives and the chance to gain promotions so that they can work up the career ladder. This way you don't have such a regular turn over of employees and you'll have loyal staff members who'll find it hard to leave.
Outsource Your Bookkeeping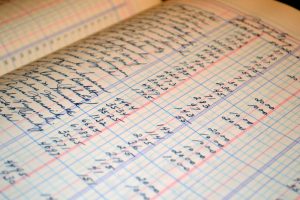 Outsourcing your bookkeeping can be extremely beneficial because not every business has the ability to focus a lot of time on their finances. Sure, you may have an accounts team but just how good are they are being able to do more beyond the general day to day accounting? Outsourcing is a great way of saving yourself some money and to hand over certain areas of the business to those who can dedicate their time and effort solely on your bookkeeping. Fortuna Business Advisory is just one of the many companies that are renowned for providing smart finance and giving your business the best opportunities to financially benefit from the hard work that your staff have been doing to generate an income.
Provide Excellent Service Constantly
It's already been mentioned that your customers are relying on you to communicate well, but you also need to remember that an excellent service is always needed to keep those customers with you and not with your competition. The way to provide excellent service is always to be attentive and listen to the needs of the customers. Perhaps there's been one too many complaints about a certain product that you're manufacturing, and therefore it's beneficial to take time to look at that one product to see how it can be improved. If you're shown to be taking on board complaints or comments and doing your best to improve, then that isn't something that goes unnoticed with customers. Providing a great service shouldn't be difficult if your products or services can sell themselves without much effort. If it does require that, then it's time to look at what you're selling and how you can improve the service overall.
Get Networking With Those In The Industry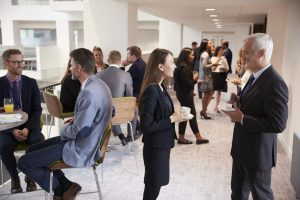 Whatever industry you're in, there's certainly a lot that can be taken advantage of, and one of those things is networking. Networking is a brilliant way to meet those in the industry and to find ways of collaborating with one another to find mutual goals that can be fulfilled. Never see your competition as the enemy either. There's probably a lot you can learn from talking to those who you're up against, and there might even be the opportunity to collaborate. As long as you can find something that benefits both of you equally, then there's no reason as to why you can't work with your competition.
Improving your success in business is possible, but it takes time and a lot of effort. You need to be able to give that as a business owner, and if you've done all of the above, then you'll certainly see an improvement. Focus on your customers and keeping your staff happy. Look for ways to improve what you sell and get networking with those who can make a difference to your company.