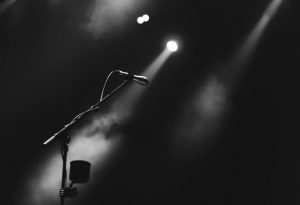 Meetings matter in business. Even with online communications better than ever, coming together face-to-face is best for brainstorming ideas and organizing your business. In a meeting, you don't have to wait for people to see your message or prioritize replying. You don't even have to stare at a computer screen to speak with those around you. 
Whether you host a meeting once a week or once a month, then, taking the time to come together is vital. In theory, this should be a time of high engagement, excited exchanging of ideas, and general business progression. Sadly, though, that isn't always the case. 
Too often, managers find that meetings involve zoned out staff and the impatient tapping of pens. Rather than being a sign that meetings are a waste of time, this is an indication that you aren't tackling this gig in the right way. If your meeting methods were on point, you certainly wouldn't need to deal with bored audiences. 
In reality, there's various ways to address and eliminate in-meeting boredom like this. One of them is to take tips from your favorite bands next time you front an office meeting. If bands want to keep an audience captivated, they have to consider various factors, and the main three include – 
Venue
If a band wants to pull a large enough crowd, they have to think about venue. Your meeting is no different. Most of the time, meeting rooms are entirely uninspiring. This isn't going to impress anyone. By comparison, a meeting room with interesting decor or style is sure to get creativity firing all on its own. Your first step, then, should be to either decorate the meeting room you've got or make use of the event space for hire from companies like Brick House Blue. Getting creative with venue in these ways is sure to see better ideas and engagement coming from each meeting you front. 
Equipment
No band goes anywhere without a van-load of equipment. Admittedly, your meetings won't need a roadie-worthy ton of stuff, but that doesn't mean this shouldn't be a consideration. Even in the right venue, team members are going to find engagement difficult if it's just you up there talking. Instead, aim to create an interactive meeting space with the use of projectors, interactive whiteboards, and so on. That way, you stand a better chance of holding attention. The benefit of hired space is that a lot of this stuff will already be there. Even if not, it's worth investing some of your budget to this cause. 
Content
Nothing is more critical for achieving engagement than good content. Even with basic equipment, a band can blow a crown out of the water with songs and captivating performances. And you can do the same in your business with a little personality and a well-practiced speech. Don't forget, then, to dedicate some time to the contents of your meeting, too. Get this right, and you'll soon be fronting meetings like the best in the industry.